New Whiteboard Drawing Tools
The whiteboard has had an upgrade to its colour palette! Explore a full range of colours now available to draw with. The functionality of the colour change has also been extended to the use of:
Stickers
Drawing
Highlighter
Signature
To undo something you have done on the Whiteboard, simply click on the Undo feature.
This change has automatically been applied to all users Coviu accounts.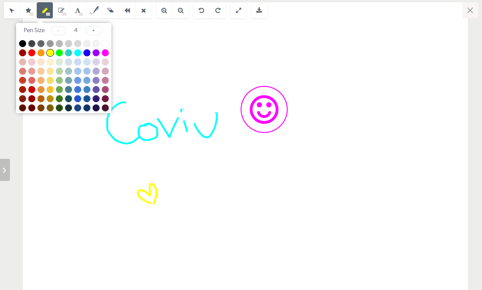 For more information regarding the use of the whiteboard please click here.


Please contact support@coviu.com for any questions.
Updated 17/12/21