Posttraumatic Stress Disorder Checklist (PCL-5) App
This app enables you to administer the 20-item Posttraumatic Stress Disorder Checklist (PCL-5) within your telehealth call.
The PCL-5 is a widely used DSM-correspondent self-report measure of PTSD symptoms and has a variety of purposes including:
Monitoring symptom change during and after treatment

Screening individuals for PTSD

Making a provisional PTSD diagnosis
A simple, digital form makes it quick and easy for clients to self-administer the questionnaire. Responses are automatically scored and interpreted in real-time, so you can see the results.
Results are neatly stored in a downloadable PDF format for offline viewing and backed-up in Coviu's cloud storage.
The app is available for just $2.50 per month, per Coviu account (unlimited assessments and users). You can view and install the app here.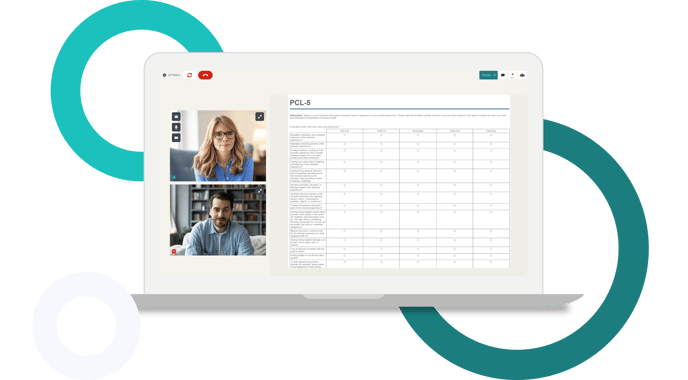 For more information on this app please click here.
Please contact support@coviu.com for any questions.
Updated 17/12/21