Find out all about how you can use the new Youtube in call resource tool to youtube videos with your client using Coviu.
The youtube add-on will allow you to use a link from a youtube video and watch it with other people in your call.
To use the add-on find yourself a youtube link* and copy it (CTRL+C).

Enter your call on Coviu and add a 'tool' using the green add tool button.


Find the youtube tool and click on it.


Paste in the link and click Embed Video.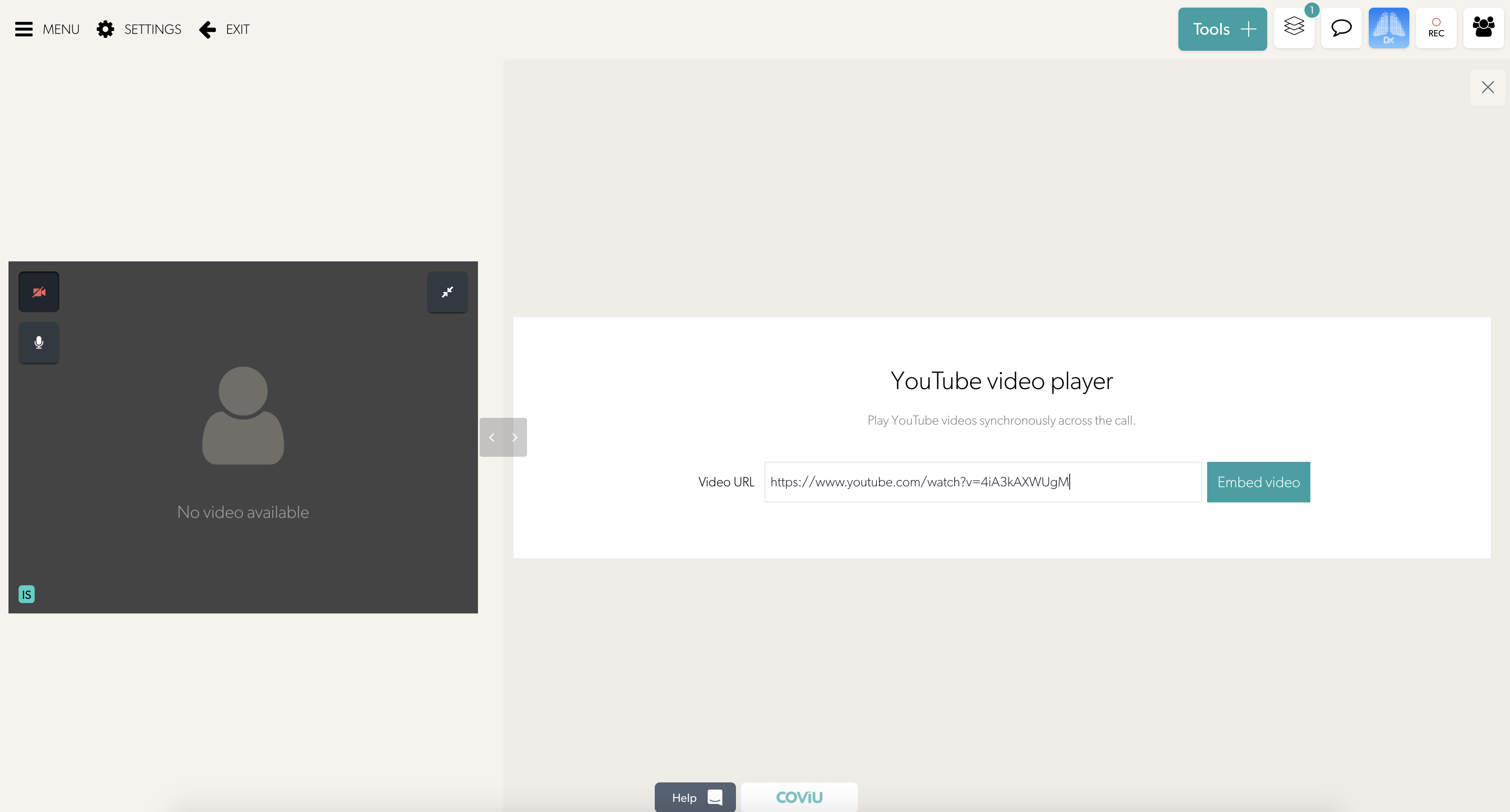 From here you can press play to start watching the video. If the guest has clicked elsewhere in the video to review something you may click 'sync' and it will place the guest's video back in line with the call's host.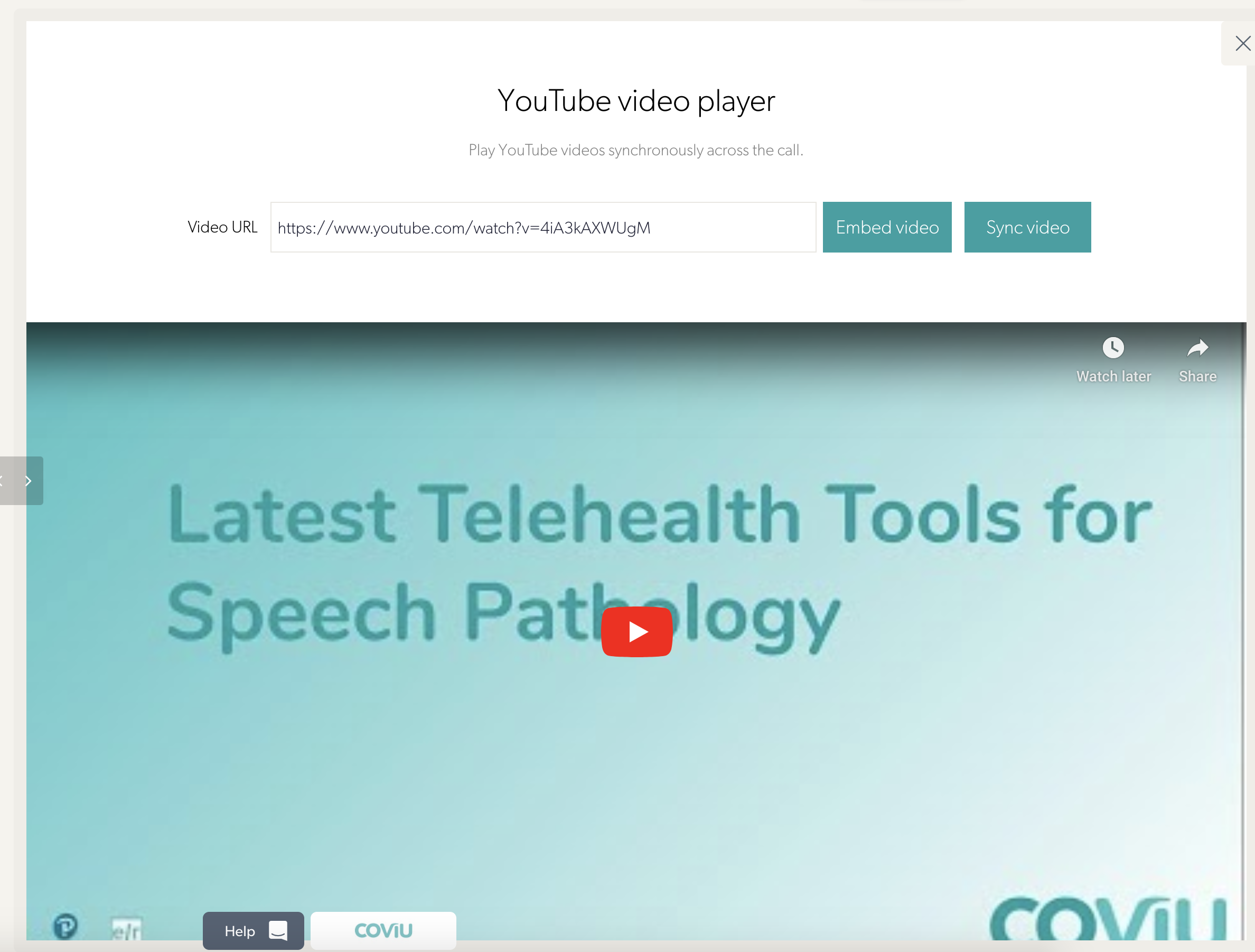 Troubleshooting tips
My link won't work:
In order for the link to work it needs to be a full youtube link from the URL bar rather than the shortened 'share' button link. The link must also be from youtube rather than another video sharing platform.
The video won't load for me:
We do our best to make sure everything work smoothly. If this isn't the case please contact support@coviu.com right away so we can investigate why it may not be working.
My youtube add-on has stopped working but was working:
This most commonly occurs if more than one youtube link share tool has been opened in a call. When more than one exists the add-on will stop working. To resolve this close all of the youtube add-ons and open a fresh one within the call. We will provide multi-video support in the future.
*The link must be the full URL. Currently using the shortened 'share' button link isn't supported.
Here is an example of a youtube link URL which will work:
https://www.youtube.com/watch?v=4iA3kAXWUgM

And here is the 'share' button link which currently won't be recognised:
https://youtu.be/4iA3kAXWUgM