This article explains how to use the Video Player App. The Video Player feature is great for sharing video resources with your client, where the video has not been made public (e.g. it is not available on a public platform such as Youtube).
Last Updated: July 2022
Note:
If you are on a custom Enterprise plan, please speak to your Coviu account representative about having this tool added to your account.
To add this tool to your Coviu account, you must be a Coviu account Administrator.
FAQs:
What type of video files can I share?


This App currently supports MP4, WEBM and MOV file types.
You may require a file converter if you are using alternative file types.

Can I open large video files?

Yes. However, large file sizes may take time to download and open. It may also depend on the bandwidth both you and your client have available to you while on the call.
On this page:
---
What is the Video Player App?
The Video Player App will allow you to share any MP4, WEBM or MOV video files from your computer, which you can then watch with other people in your call.
This App works by first transferring the file to your guests and then allowing each of you to simultaneously watch these videos.
---
How do I install it?
Firstly, you will need to add the Video Player App to your account (you will not need to do this if you are on the Enterprise plan). The App is available for download from our App Marketplace.
---
How do I use the Video Player app?
When you have your video file ready, follow the instructions below to use the App and watch videos with your guests:
When you are in your call, click on the Apps & Tools button.
Find the Add a video button in the menu and click on it.
Browse to the location where you keep the video file and open it.
When the resource window opens, click the Play button. Notes:

The video may not display until you click Play.
You will need to wait for the client end to fully load the file before you may view it together.
Be wary that large file sizes may take a long time to transfer.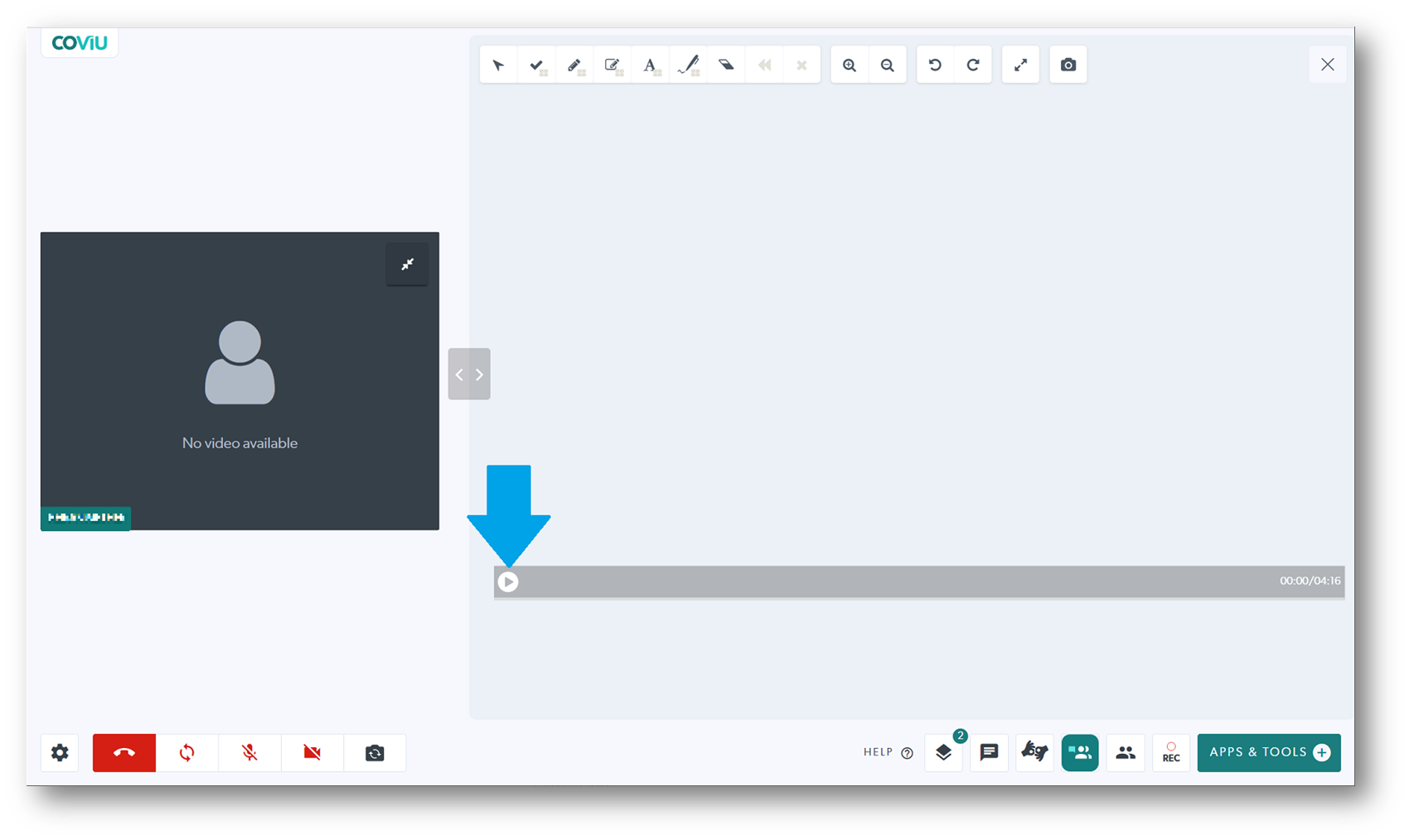 ---
More support options
You have completed another Coviu help article. You now know how to use the Video Player App.
If this is not what you were looking for, explore our knowledge base and search for another article from here.
If you still require any assistance, please do not hesitate to get in touch with our friendly Customer Success team using any of the contact methods available here.