Standard and Premium Plans
Check callers' bandwidth, browser and operating system during a call
Step by step instructions to check the callers' bandwidth, browser and operating system during a call in Premium and Enterprise Plans
When calls come through the Waiting Area in Coviu's Premium and Enterprise plans, users have the ability to check their callers' bandwidth speed, browser type and version, as well as information about the callers' operating system. This information can be useful to prevent and troubleshoot any connection issues during a call.
Please note, this information is only visible when the call is in progress (the status of the call should be "Being seen").
In the waiting area, click on the drop-down arrow under "participants".

Then click on "participants".

You will then see a pop-up with the information.
The top row shows whether the microphone and camera have been enabled.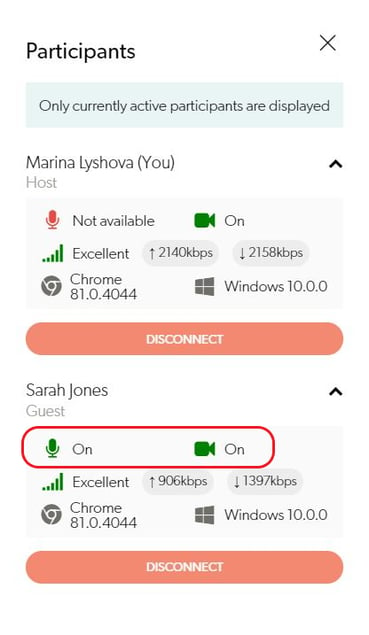 The second row indicates caller's bandwidth. Including upload and download speed.
Please note that Coviu requires a minimum of 330kbps upload and download speed to maintain a seamless session.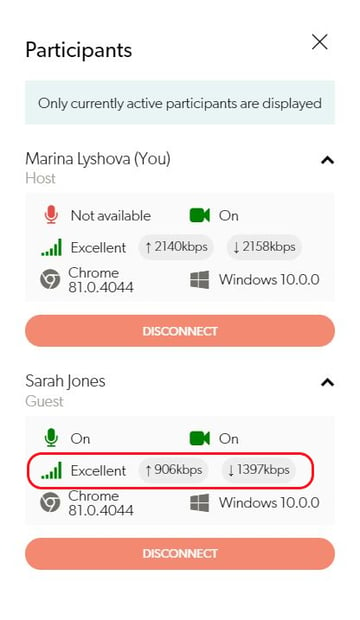 Finally, the third row provides information about the caller's browser and operating system.