For Organisation and Team Administrators in Enterprise Plans
To add new organisation administrators and manage their roles, you must be an organisation administrator yourself.
Sign into your account and click 'My Organisations', then click the organisation you would like to add users to.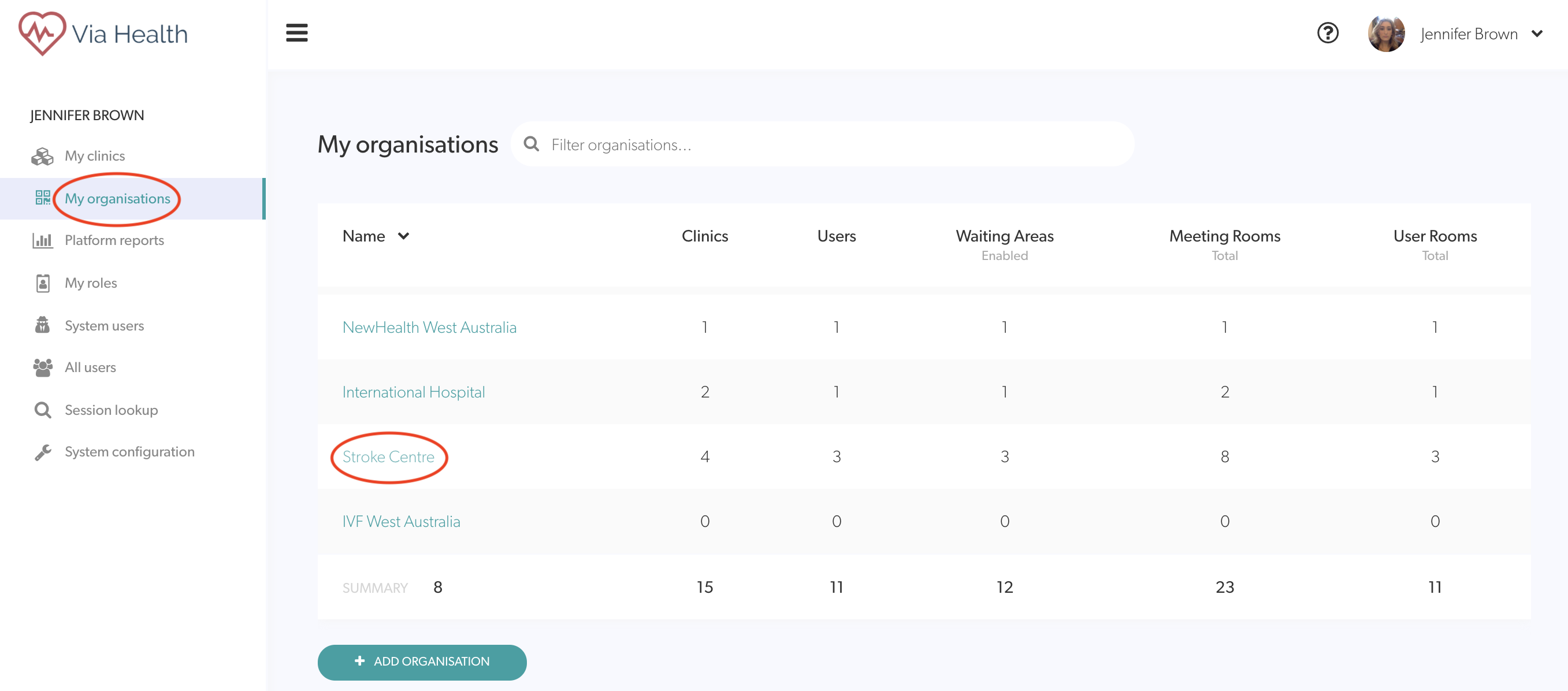 2. Once you have selected the organisation, click 'Admin users' on the left hand side, and then 'Invite User' as shown below.

3. Enter their email in the box that appears. If they already have an account, they will be automatically added. Otherwise they will be prompted to set up an account and will remain in 'pending users' until they have set one up. This also applies when adding team administrators and members.
4. To remove users, return to the 'Admin Users' page and simply click the red 'X REMOVE' button next to the user you want to remove.
Top add or manage team administrators and members, you must either be an organisation administrator or a team administrator.
Sign into your account and select the clinic you would like to add users to. Note: If you only have one clinic, you will be sent directly to the waiting area.
Click on 'Configure' and then 'Team Members'. You will see a list of existing team members and their permissions.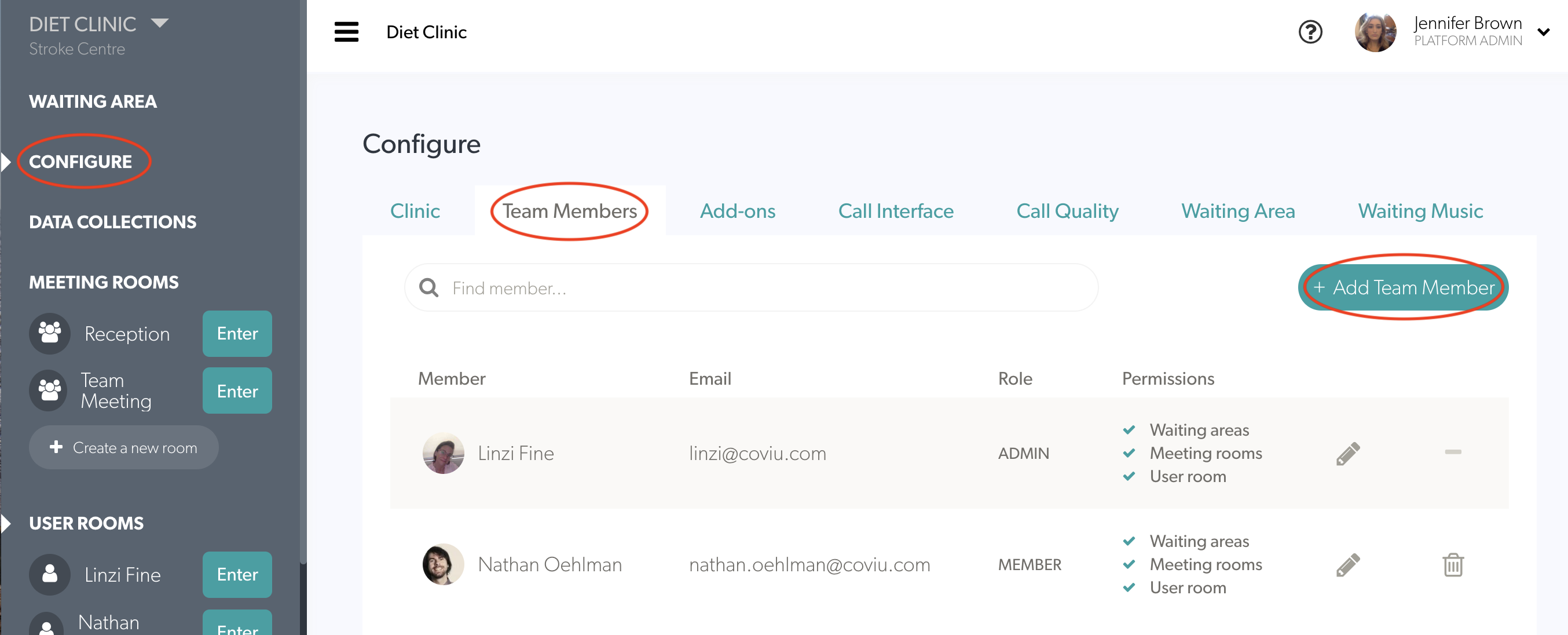 3. Select '+ Add Team Member', enter the email address of the new member, then select their role and permissions.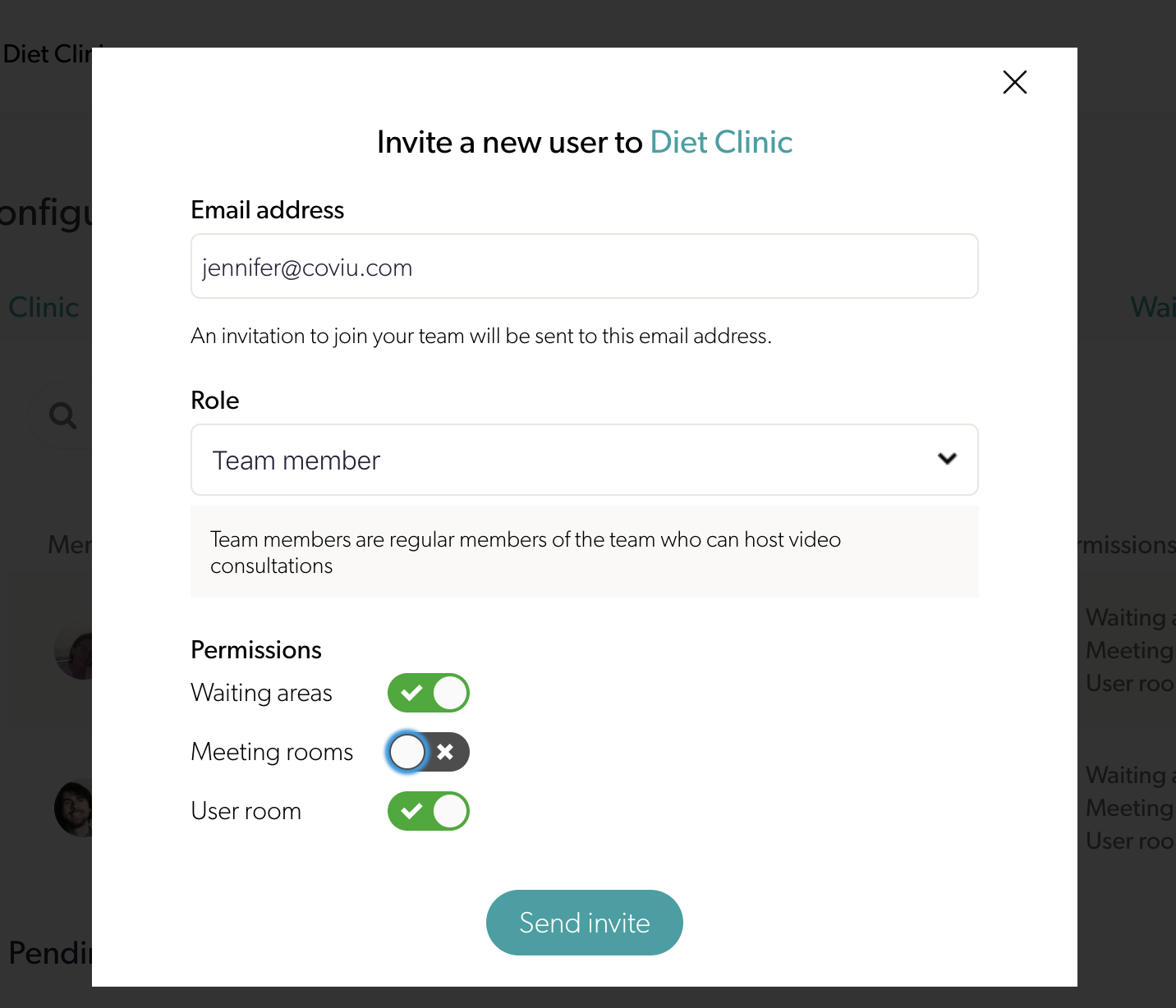 To view a summary of all users, you need to be an organisation administrator.
Go to the main dashboard and select 'All users' on the left hand side. You will see every single user from all your organisations.
Click on the specific name you would like to view, and it will show you their clinics and roles.