This article introduces you to the two types of rooms available in Coviu accounts.
Last Updated: June 2022
Note: Coviu users have access to two types of rooms with their account. These rooms are designed to assist you and your colleagues to work together in a similar manner to the usual brick and mortar clinic environment.
---
On this page:
---
User Rooms
Each User has access to their own private room, which is listed under the heading User Rooms. This room is like their office/consultation room and only they are allowed to hold video calls in it.
People often use the link to this room in their email signature to signify it's where they may be reached.
You can add User Rooms by clicking on the Invite Team Member button in the left hand menu.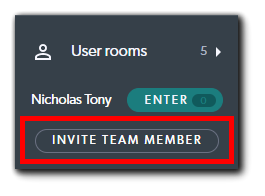 Alternatively, you can go to Configure > Team Members from the bottom of the left hand menu and click on the + Add Team Member button.


---
Meeting Rooms
In addition to User Rooms, team members can have access to the Meeting Rooms.
Essentials Plan
If you are on our Essentials Plan (or our legacy Starter Plan), you will have access to a single Meeting Room, which is called Reception. The reception room can be used as a meeting room or you can use it as a reception for greeting clients or patients before transferring them to a clinicians User Room.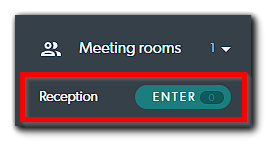 Standard and Premium Plans
On our Standard and Premium Plans (or our legacy Professional or Clinic Plans), you have access to another shared room, which is called Team Meeting. We provide this because we know that often team members need to catch up with each other online - particularly in a multi-location clinic. This room provides a common catch-up room.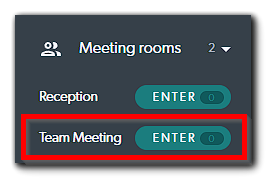 Premium Plan
On our Premium Plan (or our legacy Clinic Plan), we've made it even more flexible for you. Here, you can set up as many Meeting Rooms as you need by simply clicking on the Create a new room button in the left hand menu.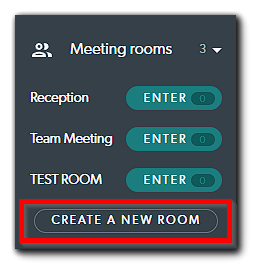 You can, for example, set up a dedicated meeting room for every client.
It provides personalisation when the URL that they are invited to contains their name and they always see you at the same location.
This is also useful when their standard clinician is sick and another clinician has to jump in - if they always meet in a shared room, you don't need to change their appointment booking at all.
---
Other room options
Set up a Meeting Room to represent every physical treatment room you have - so you can book a physical and virtual room together.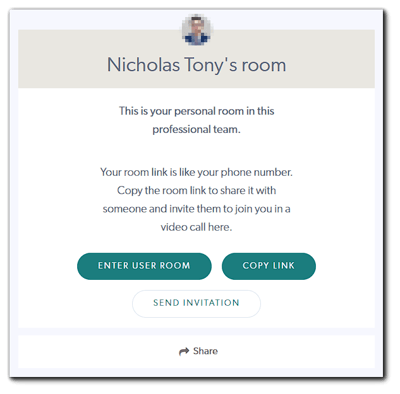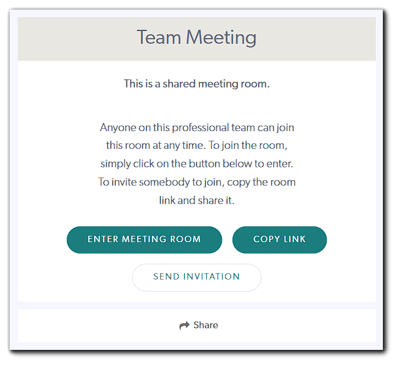 ---
More support options
You have completed another Coviu help article. You now know how to add a meeting or user room.
If this is not what you were looking for, explore our knowledge base and search for another article from here.
If you still require any assistance, please do not hesitate to get in touch with our friendly Customer Success team using any of the contact methods available here.