Coviu has added many new Pearson Assessments to our library of already existing Pearson assessments!
Last Updated: Sept 2021

Now available on Coviu, the following Pearson Clinical Assessments can be added to your video consultations for just $20 per month, per assessment.

Psychological Assessments

The WISC-VA&NZ allows psychologists to get a comprehensive picture of a child's intellectual abilities.
The WAIS-IVA&NZ is the industry standard test to measure adult intelligence of Australian & New Zealander students.


This K-BIT-2 provides a brief measure of verbal and nonverbal intelligence used with individuals ages 4 through 90 years.


WIAT-III-A&NZ
The WIAT-III-A&NZ is an individually administered achievement test for use in a variety of clinical, education, and research settings.
RBANS-UPDATE-A, RBANS-UPDATE-B, RBANS-UPDATE-C & RBANS-UPDATE-D
Offering valuable enhancements, the Repeatable Battery for the Assessment of Neuropsychological Status Update® (RBANS® Update) is a brief, individually administered battery to measure cognitive decline or improvement.


---

Speech and Language Assessments
The CELF-5A&NZ allows speech pathologists to conduct language assessments of Australian & New Zealander students.


CELF-P3-A&NZ
The CELF-P3-A&NZ assesses aspects of language necessary for preschool children to meet the language demands of the classroom.


The Goldman-Fristoe Test of Articulation™ 3 (GFTA™-3) provides accurate scores for making diagnostic and placement decisions.
Peabody Picture Vocabulary Test™ Fifth Edition (PPVT™-5) is a norm-referenced and individually administered measure of receptive vocabulary based on words in Standard American English.
Expressive Vocabulary Test Third Edition (EVT-3) is a norm-referenced and individually administered test of expressive vocabulary and word retrieval based on words in Standard American English.
You can view all these assessments in the add-on marketplace, click here to install.

How to Add These Tools to Your Coviu Account
You can purchase any of the below tools from the Coviu add-on marketplace. Once purchased, you'll be asked to enter your Pearson Member ID. The tool can then be viewed within your consultation, ready to be used with patients!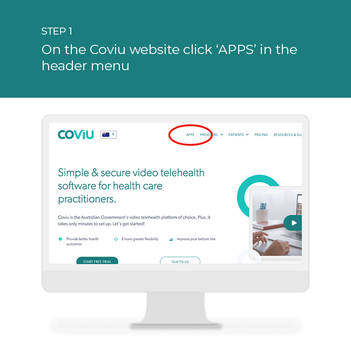 For a more in depth step-by-step guide on how to add any of these tools to your Coviu account, click here.
---

You have completed another Coviu help article. You now know of the available Pearson assessments on Coviu.

If this is not what you were looking for, explore our knowledge base and search for another article from here.
If you still require any assistance, please do not hesitate to get in touch with our friendly Customer Success team using any of the contact methods available here.



Author: SO