This article runs through how to install and sign the HIPAA BAA Form.
Last updated: Sept 2021
If you are looking to learn more about Health Insurance Portability and Accountability Act (HIPAA), please refer to this help article first


How to Install

1) Install the BAA form to your Coviu account from the App Marketplace from here. Click on the menu option and once you are in the next screen click on install. See images below.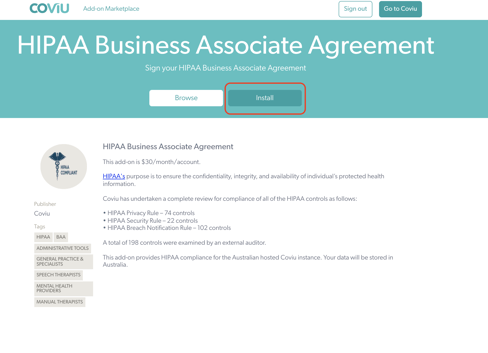 2) Once installed, return to your Coviu account. From your Coviu Dashboard, select Apps from the left hand menu, scroll down until you see the HIPAA Business Associate Agreement App listed as follows.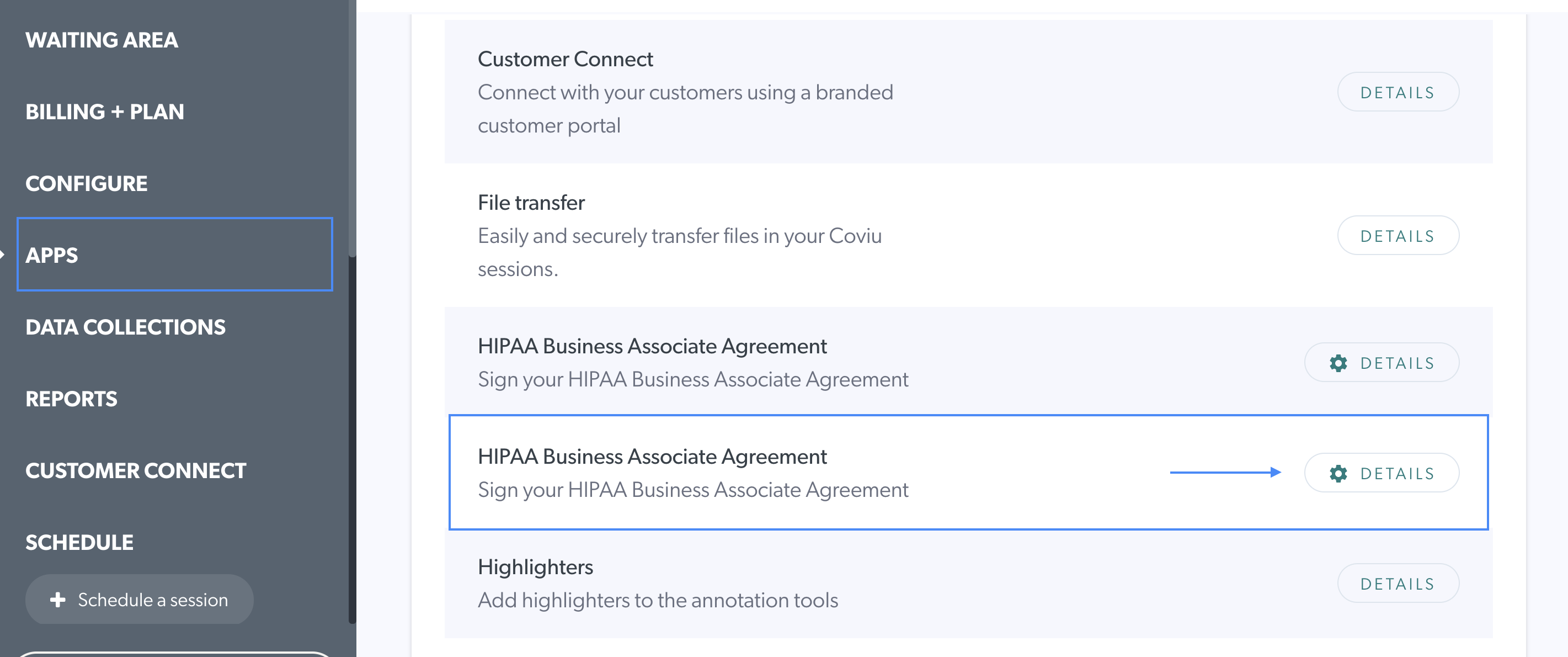 3) Click the Details button to then fill out your information into the HIPAA BAA form to complete the signup process.
4) Select the Configure Tab to enter the Configuration settings for the App.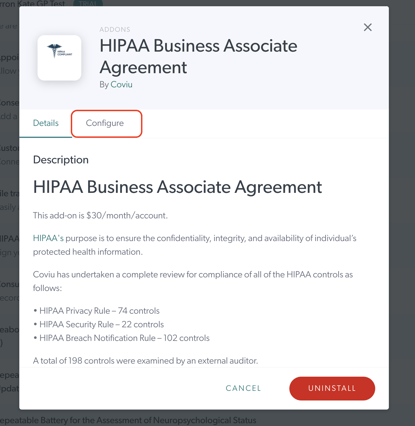 4) Once you have submitted the form, you will receive proof of the BAA form to the email provided which you can store for your own record keeping.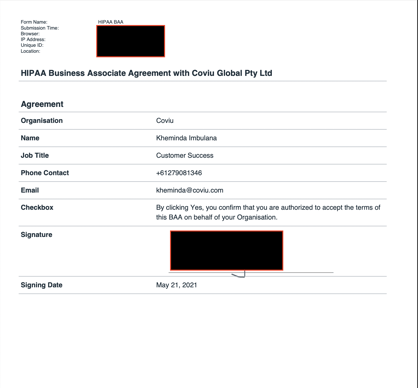 *This is an example of the HIPA BAA form that you will receive.
** Subject Line of Email:
HIPAA Business Associate Agreement with Coviu Global Pty Ltd
You have completed another Coviu help article. You now know How to install the HIPAA BAA Form.
If this is not what you were looking for, explore our knowledge base and search for another article from here.
If you still require any assistance, please do not hesitate to get in touch with our friendly Customer Success team using any of the contact methods available here
Author: KB