Coviu's new SMS features have arrived! If you are on a Essentials, Standard or Premium Plan you now have access to the following features.


SMS Appointment Reminders
Admin users have the ability to set configurable SMS Reminders for hosts and guests for Scheduled Sessions and Customer Connect bookings.
In the same way that SMS confirmations can be enabled for appointments, admin users can send appointment reminders via SMS provided that a mobile number is listed.
This feature has automatically been updated if you have Customer Connect and/or Scheduled Sessions installed on your account.


SMS Limits
Along with the added feature of SMS Appointment Reminders, there is a limit of SMS per user, per year/month depending on your plan type which covers all SMS capabilities within your plan. See here for your SMS allocation based on plan type.
The SMS allocation for your account will renew each year/month on your billing date.
The SMS allocation included in your plan is designed to cover your core messaging features including invitations, waiting area alerts, appointment confirmations and reminders depending on the features of your account.
Users can send additional SMS once their allotment has been reached, however, you will be charged a rate for each additional SMS message sent. Rates specific to your plan can be found here.
If you are on an Essential or Standard Plan, upgrade your account to a Premium Plan to receive a higher allotment of SMS per user/per account. Click here to learn how to upgrade your account.


SMS Usage Tracker
An In-App SMS Usage Tracker has been enabled so admin users can keep track of their SMS usage.
The SMS Usage Tracker is visible in your Coviu Dashboard as well as the Billing/Payment area.
SMS usage tracking and billing will begin on your account from your next billing period. Costs then incurred for additional SMS sent will be added to your next-due invoice.


Check out our help articles for more information: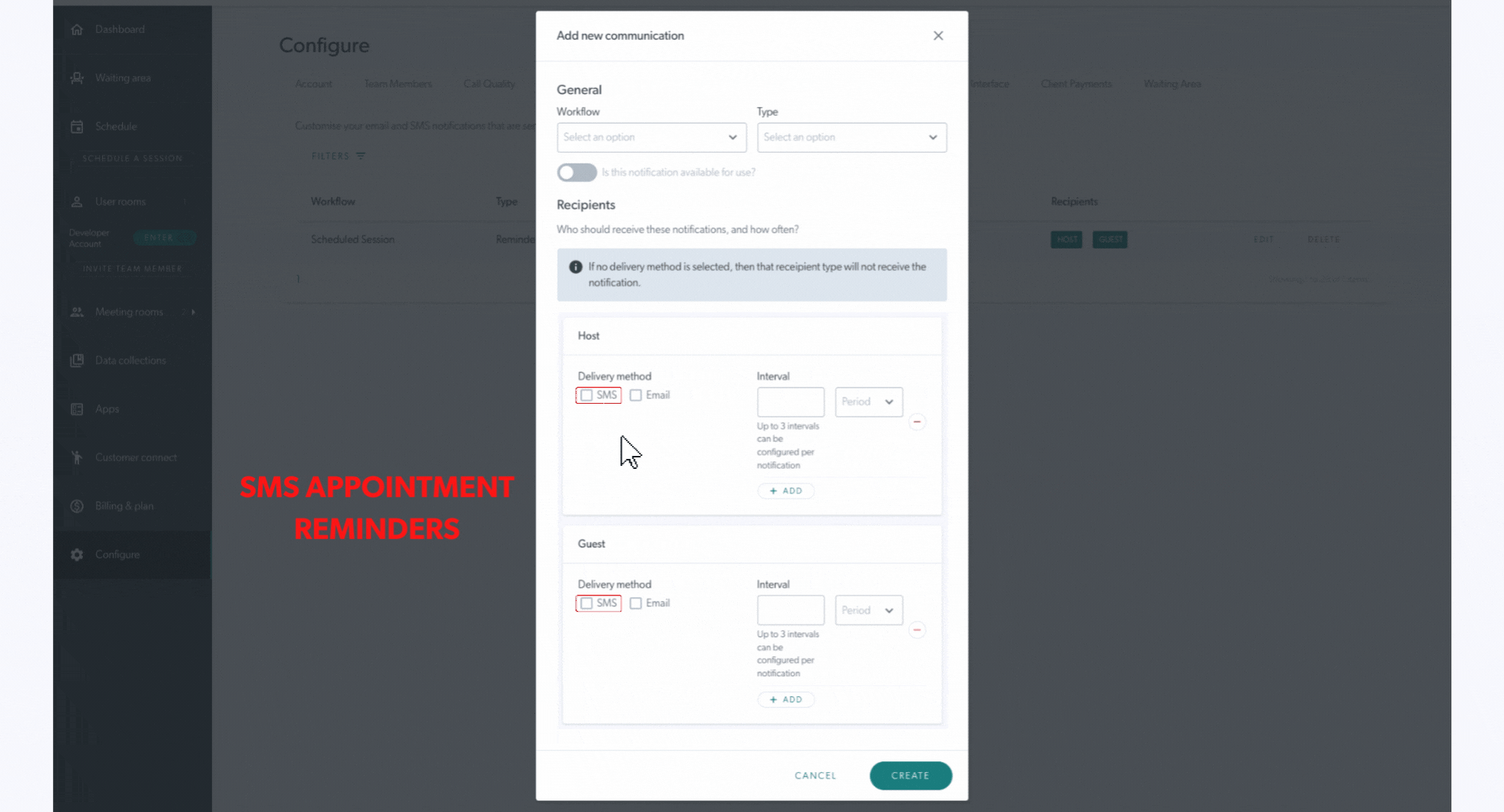 Please contact support@coviu.com for any questions.
Updated 14/12/22