Preparing for your First Call
The Coviu Call Interface
This article describes some of the basic features you'll find in the Coviu Call Interface.
The call interface is similar whether you are in a call in your User Room, a Scheduled Session or, if you have joined a client or patient in a call in the Waiting Area.
Last Updated: July 2021
An Overview of the Call Interface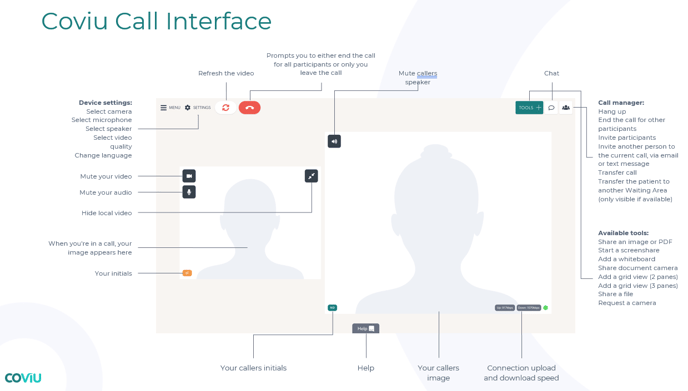 How-to Video Explaining the Call Interface
You have completed another Coviu help article. You now know your way around the Coviu Call Interface.
If this is not what you were looking for, explore our knowledge base and search for another article from here.
If you still require any assistance, please do not hesitate to get in touch with our friendly Customer Success team using any of the contact methods available here.