How to use your Halaxy integration to run your telehealth sessions
If you are planning to integrate with Halaxy as your practice management system (PMS) you will be able to book, reschedule and access appointments, all from within the Halaxy window. To make things run smoothly there are some basics you will need.
Before we get started you will need to make sure you have followed the integrations instructions.

When you have integrated you can make an appointment the way you normally would however the Location will need to be set to Online Consultation.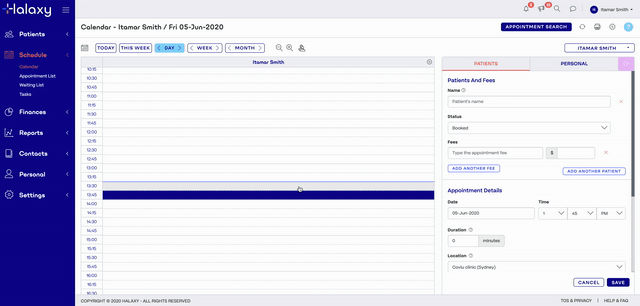 If you have not selected the Location as Online Consultation then Halaxy will not generate your session link.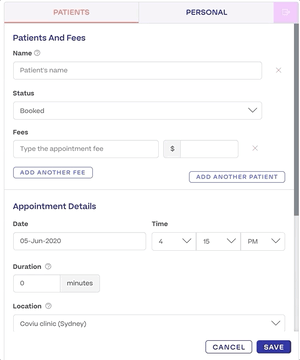 What you now have is an appointment with your client. Coviu and Halaxy have supplied you with a pair of buttons. One to send your client the link via email and one to join the call. These buttons contain a session link. This session link is unique and dependent on time.

It will look something like this:

https://itamarhalaxyuniquedomain.coviu.com/session/b40e751b-84f2-46bc-baff-427241a3b690
This is notably different from your room link or 'static link' which looks more like this:

https://itamarhalaxyuniquedomain.coviu.com/room/@itamarhalaxyusername

When you are ready, you can click the small envelope to send the unique session link to your client.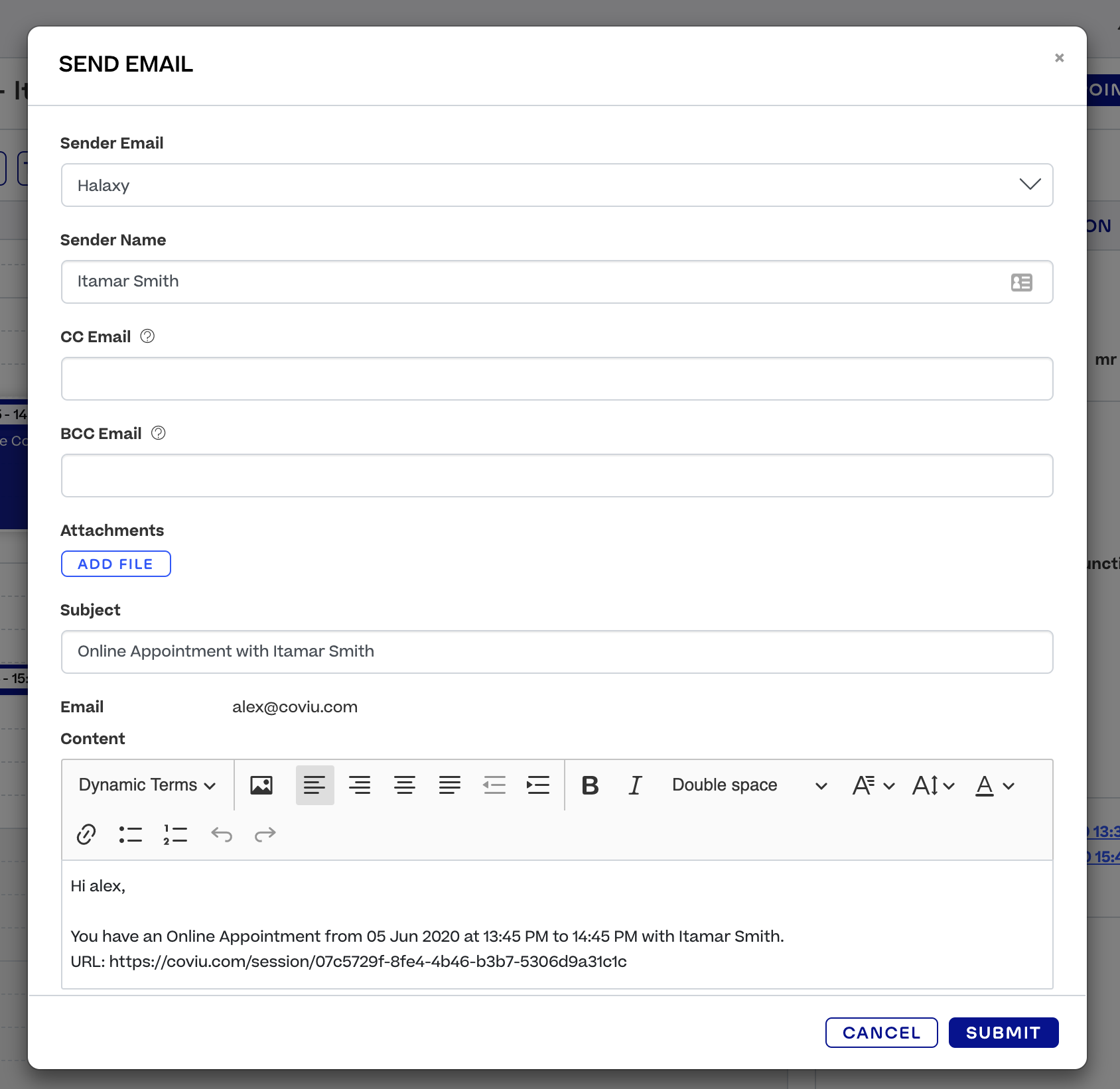 When the time comes for your appointment you can click the blue underlined Online consultation button to join the call where you can wait for the client to join.
If you arrive too early, you will be greeted with a window that looks like this.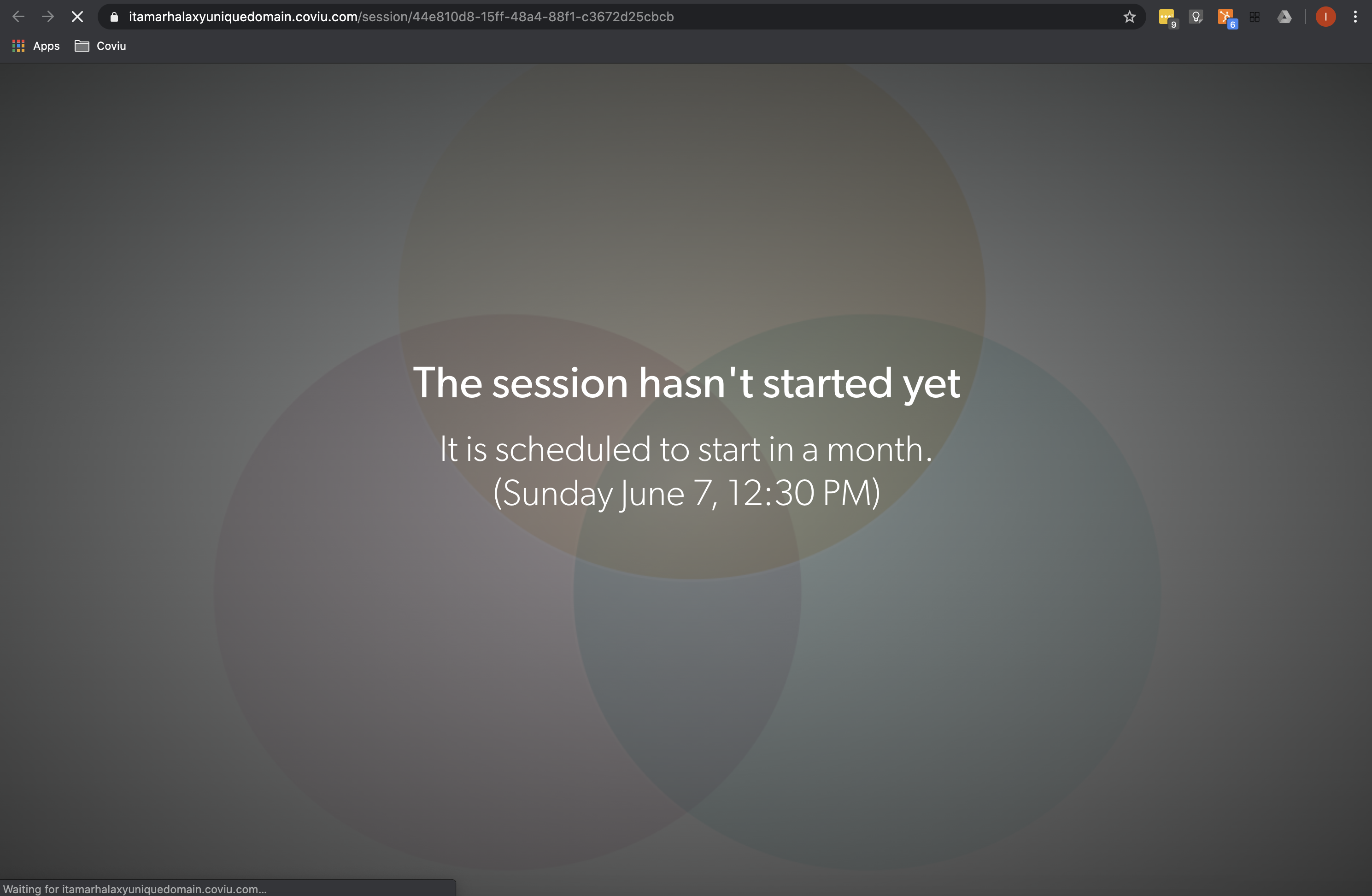 If you need to reschedule the appointment you can do so by dragging your appointment as you normally would in Halaxy.

If you are having issues click HERE