This article describes how to integrate Coviu with Halaxy and access Coviu video calls from within your Halaxy system.
Last Updated: July 2021
Follow these steps to integrate your systems:
These steps have to be done only once before you are able to make as many online consultation bookings as you need.
Connect your Coviu and Halaxy. In Halaxy, got to your settings page:
Then click into the Integrations section:
Then click on the pencil icon within the Online consultation box to link Halaxy and Coviu. There will be a new popup to configure your Coviu connection:
Click on the little Link icon. Then authorize the connection to your Coviu account:
You should now show up as connected:
USING COVIU IN YOUR PRACTICE FROM WITHIN HALAXY
These steps show how to book and hold an online consultation in Halaxy once the Coviu - Halaxy integration has been set up.
STEP 1. Book video appointments
When booking an appointment, select Online Consultation in the Location field to create a video appointment in Halaxy: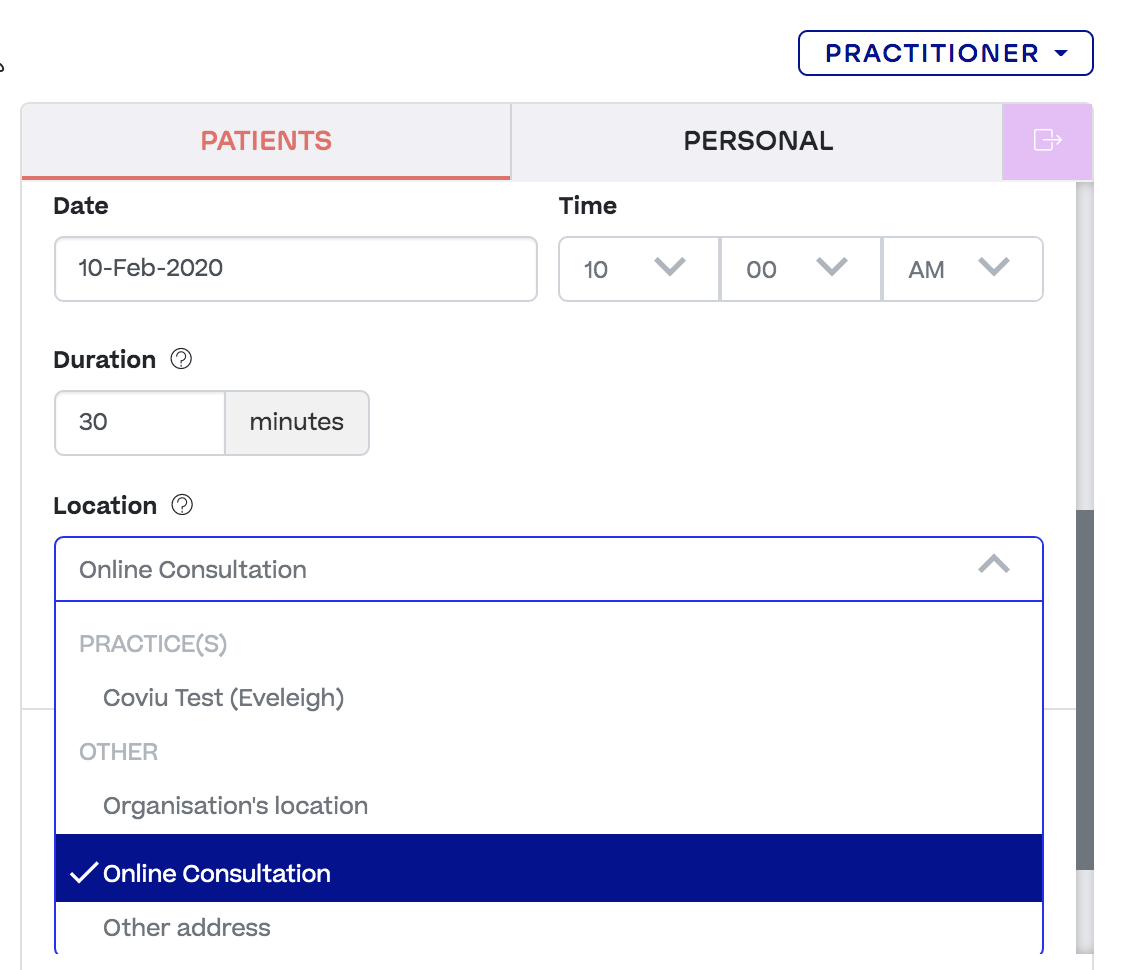 STEP 2. Hold a video consultation appointment
The appointment booking provides a link for the practitioner to enter on the day of the appointment. Send an email to the patient with their appointment details and their link to enter.

You can adjust the content of the email that you send out to your needs: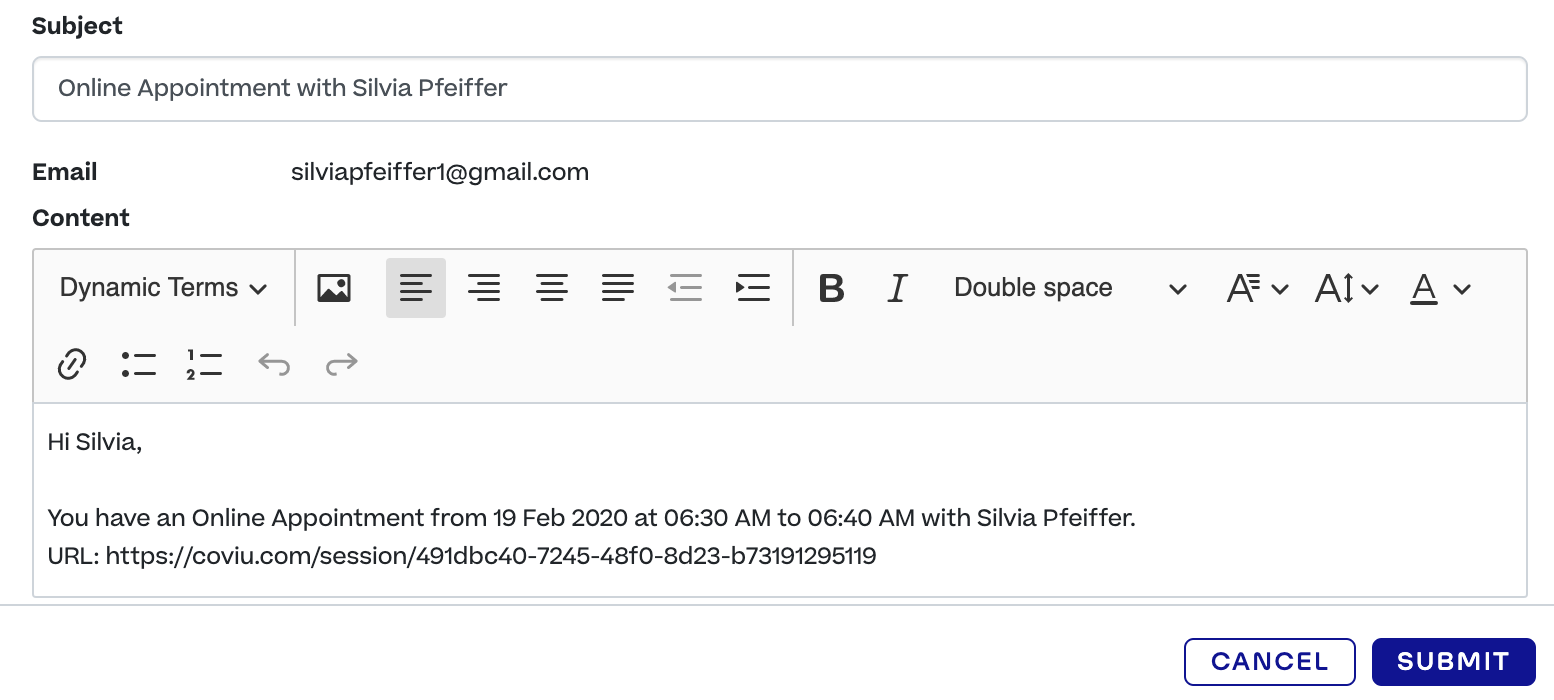 STEP 3. Enjoy your Coviu call in Halaxy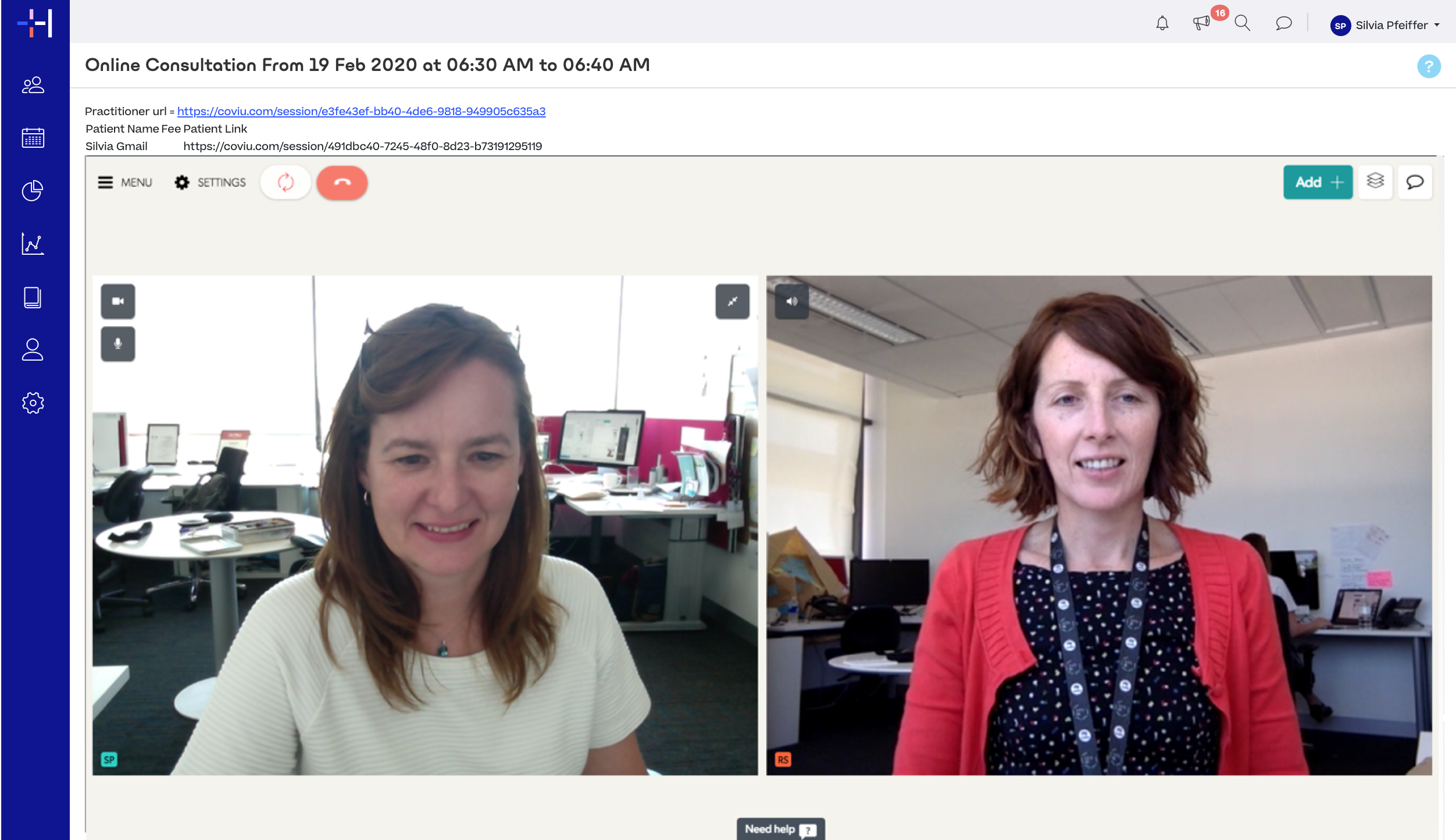 Click HERE to see how to use your new integration.