A step by step guide to signing up with Coviu
Open your web browser and go to coviu.com.
Once you open the page, click SIGN IN at the top right corner.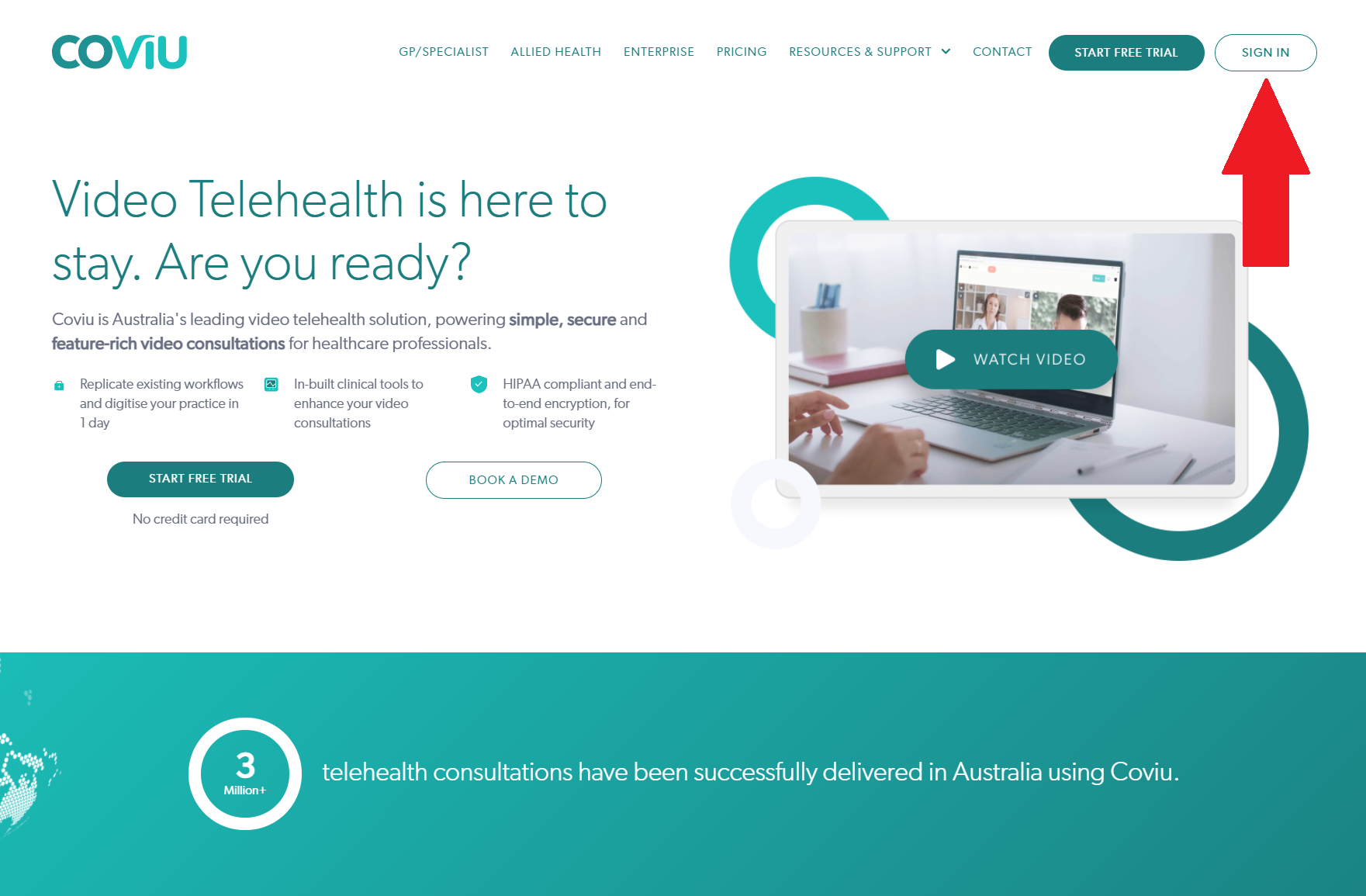 If it is your first time using the platform, you will need to sign up.
Simply click "Sign up" under the "SIGN IN" button.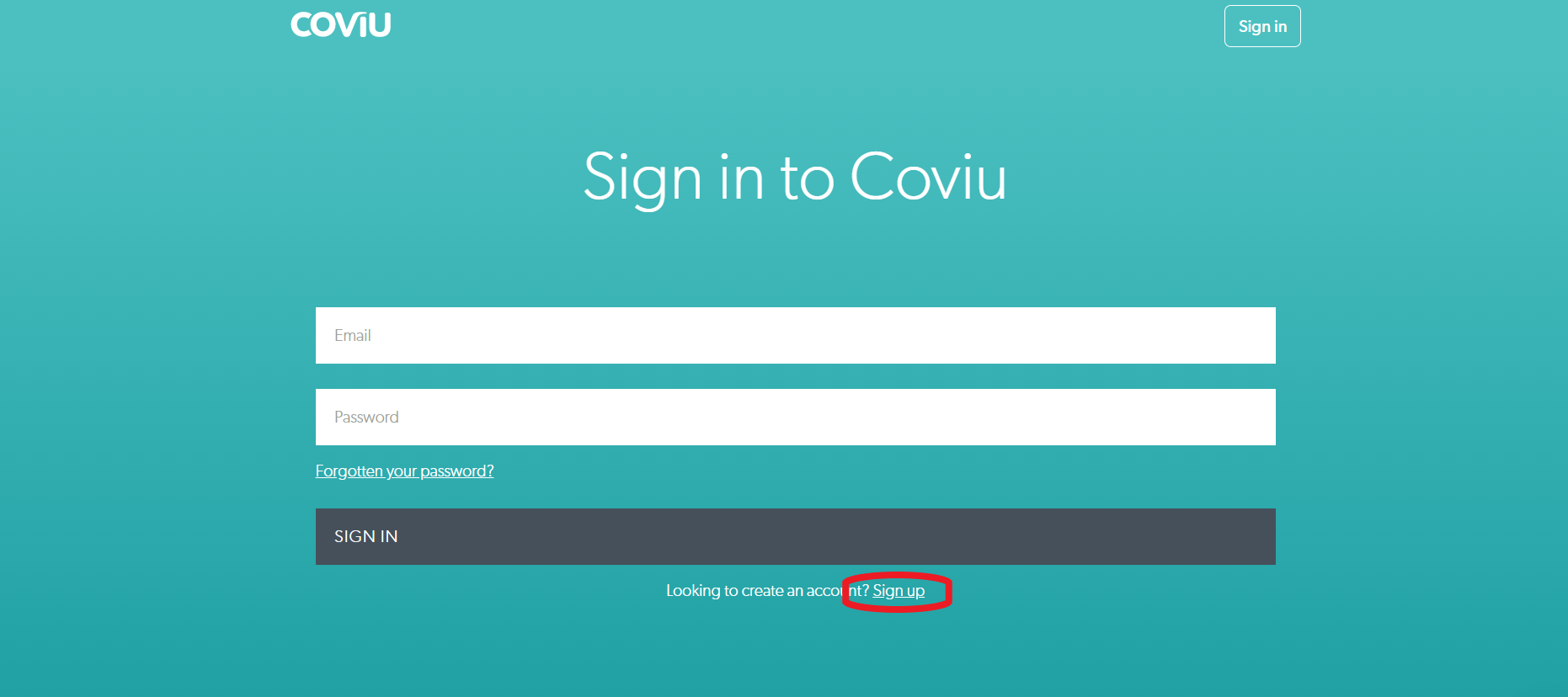 You then need to choose between our packages, if you need help to decide which plan is best for you please have a look at this article.
Choose between Allied Health and GP/Specialists plans, then click "VIEW PLAN".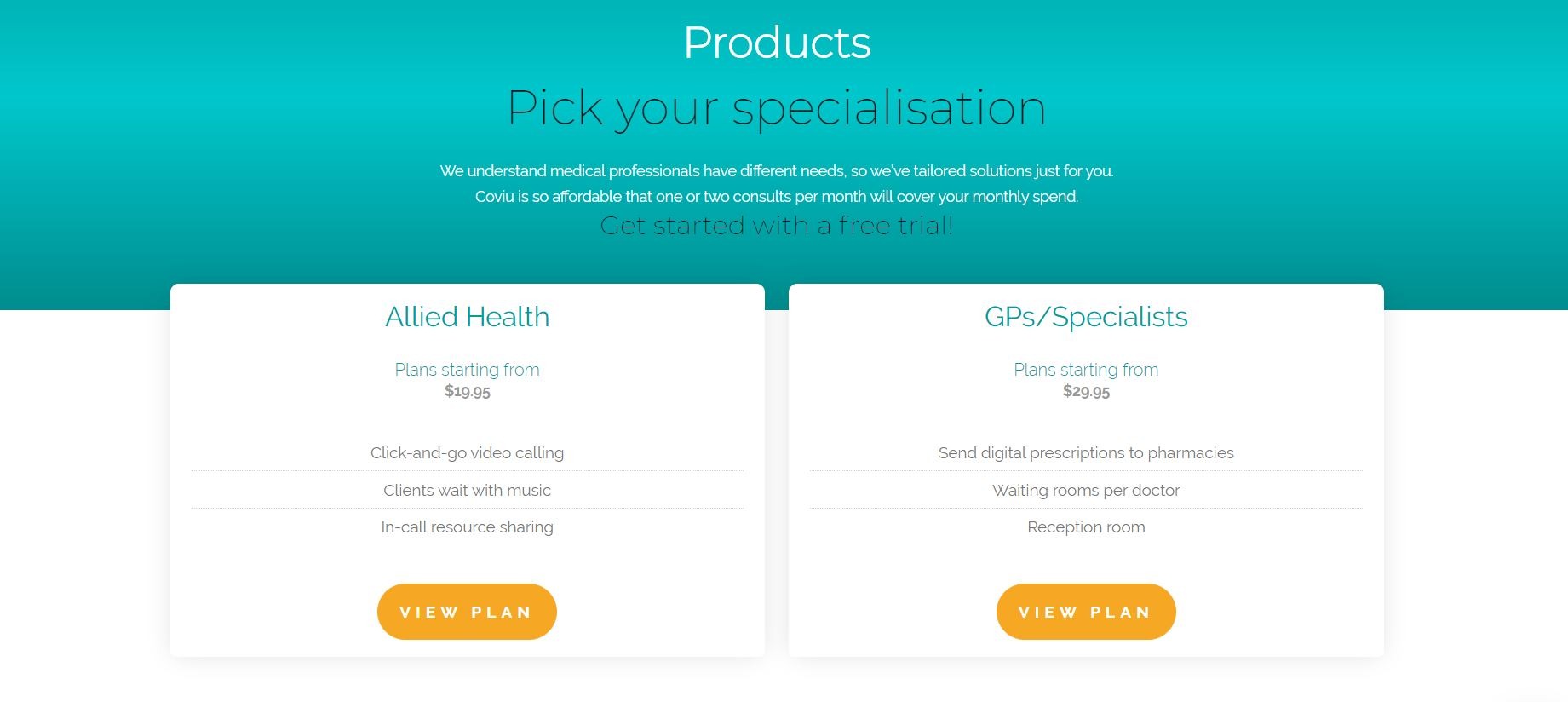 After you have decided which plan is best for you, you need to get started:
We offer one week free trial with the starter plan and two weeks free trial with the professional and clinic plan.

Once your trial is finished you can change your plan at any time.
If would would like step by step instructions on how to change your plan you can read this article.
Then click "GET STARTED FREE" button under the chosen plan.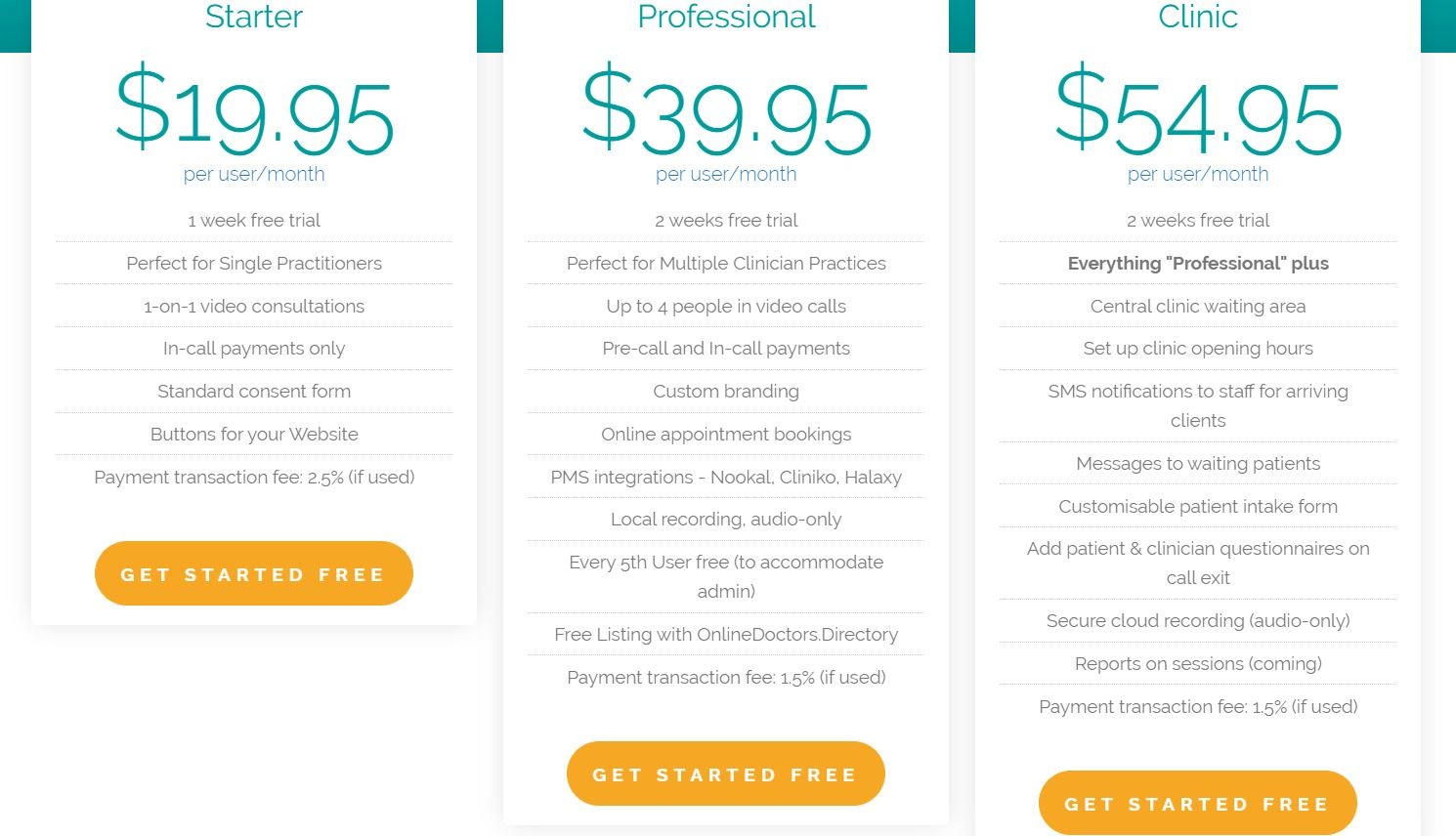 You will then be prompted to enter your details, such as;

FULL NAME
EMAIL
CONFIRM YOUR EMAIL
PASSWORD.

You also need to agree to our Terms of Services and our Privacy Policy to continue.
When ready click "CONTINUE TO ACCOUNT DETAILS"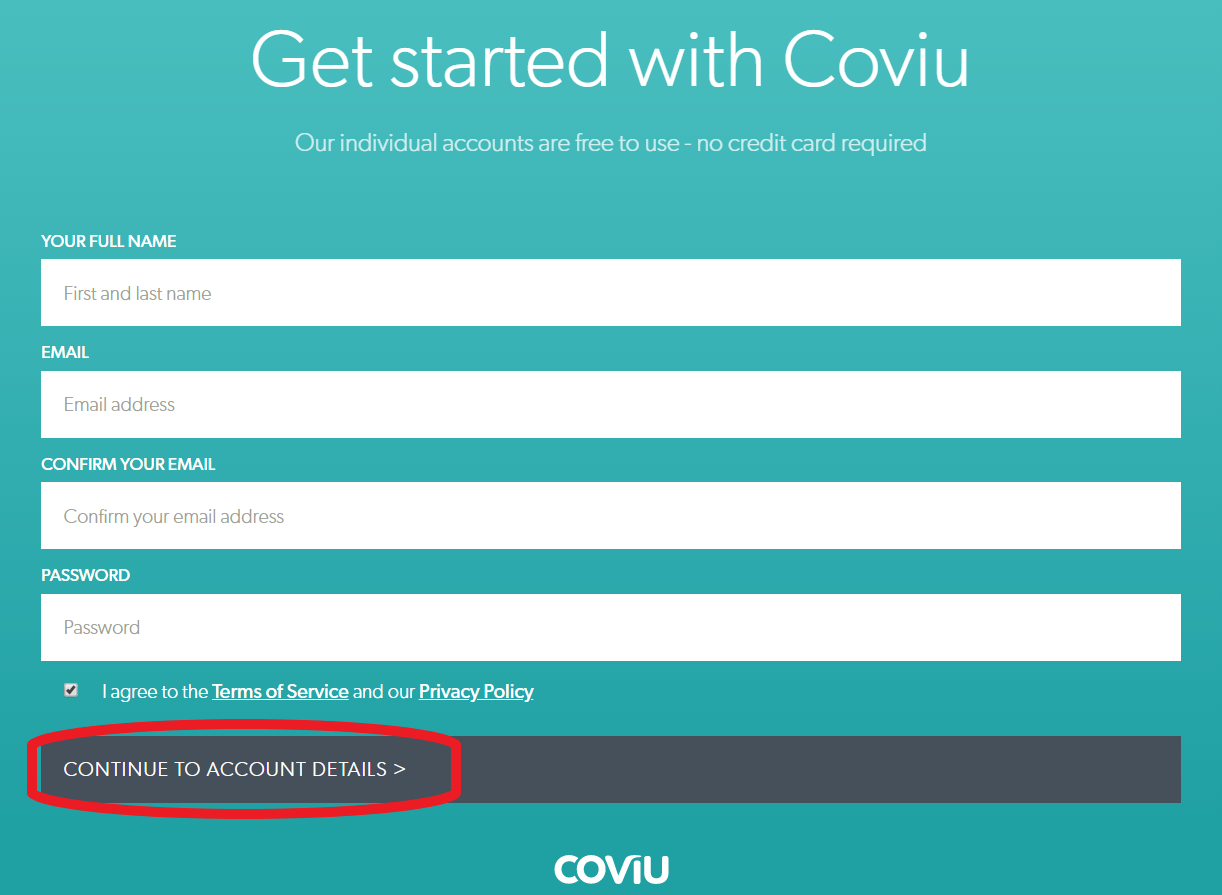 Then you need to Setup your Account:
You can choose to pay Monthly or Annually.
For annual plans you will be charged for the full year up front.

Enter your practice name and your practice link. For more details about that you can click here
If you have a referral or discount code it's time for you to add it here if not you can always do it later. You can find more details here
You can CREATE YOUR ACCOUNT !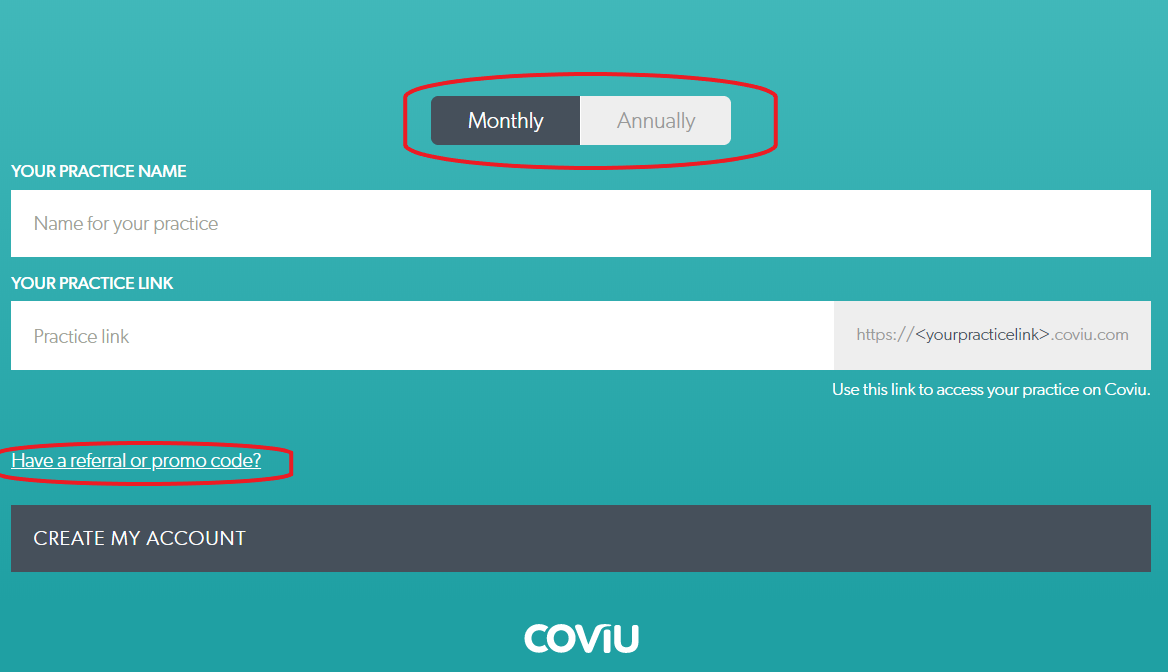 This is what appears next, we recommend you to click "Show me around". This will take you through a step by step tutorial of Coviu. You can find details on how to prepare for your first call here.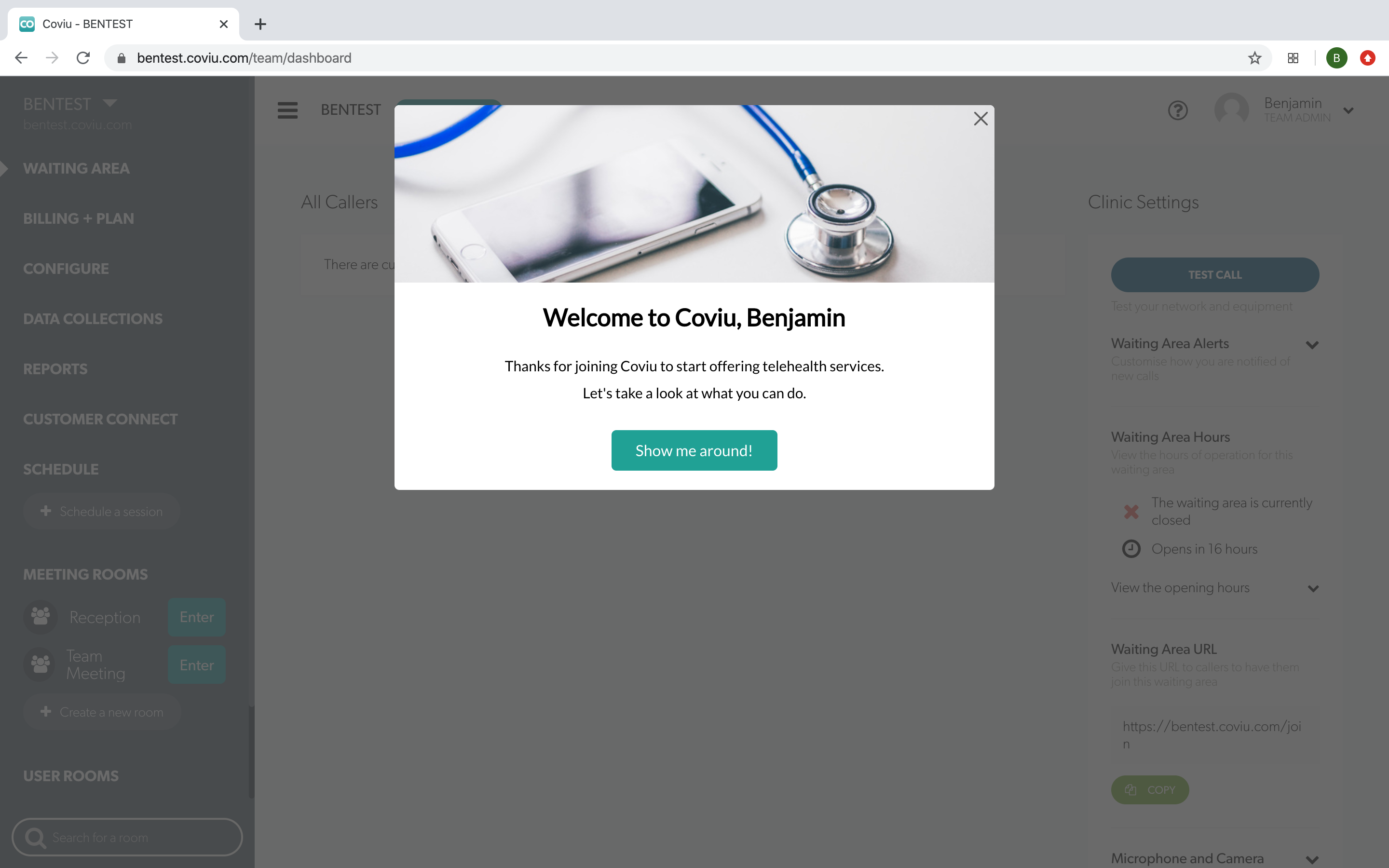 Now you are ready to go !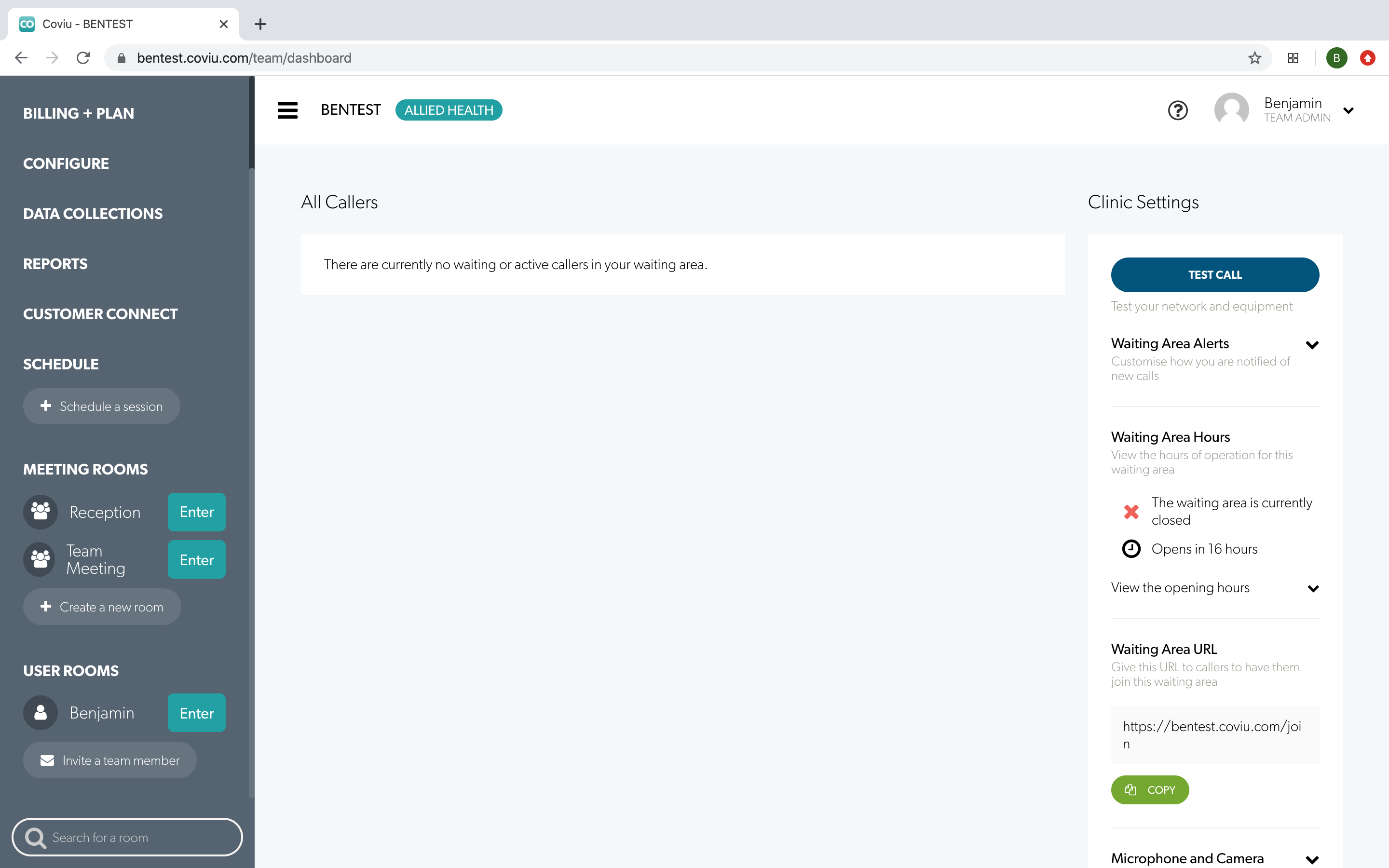 Enjoy Coviu!