This article describes how you can have a text-only chat with your client or patient.
The Text-only Sessions feature is available to use in conjunction with Scheduled Sessions feature. Visit our App Marketplace to learn more about both products or to download them.
On some of our older Starter Plans, these features may have a per month subscription fee.
On this Page:
---
What are Text-only Sessions?
Text-only sessions are Coviu calls with no audio and video chat capabilities. You can still continue to use all the in-call features (document sharing, whiteboards etc.) as expected from standard video sessions.
All messages only persist for the duration of the session and are not saved on Coviu servers.
The host may choose to download a copy of the chat log before closing the browser window. This will provide a file which the host can then store within their own servers or patient management systems.
---
The Text-only Call Interface
The image below shows the call interface, with a whiteboard resource being used in the session.
---
How do I Download the Chat Log?
As the chat history is not stored on any servers, it disappears at the end of a session. If you need to store the chat log, however, there is an option to download the chat history while in the call. To do this:
Click on the Download chat option at the bottom of the page

Click on the Download button in the pop-up.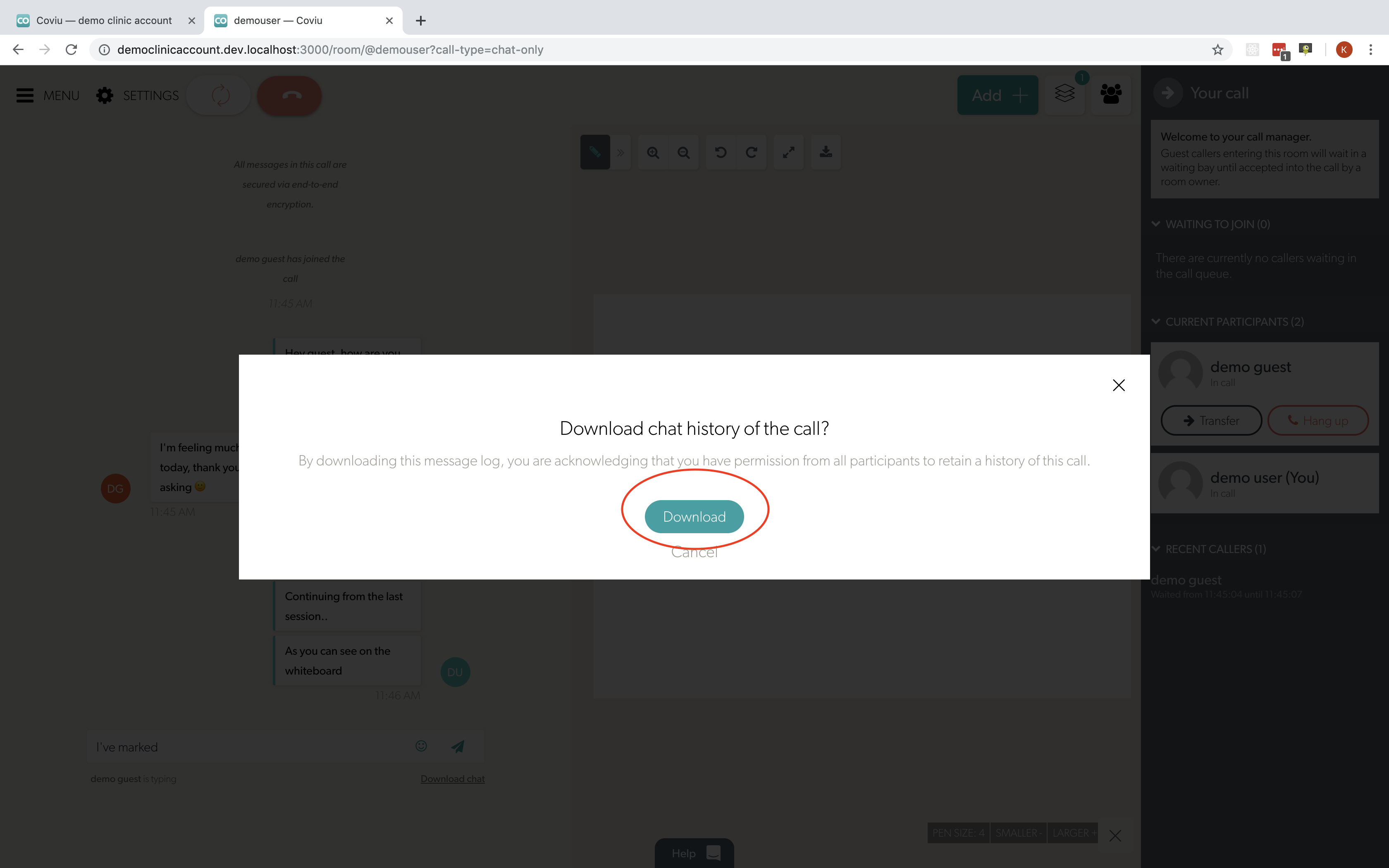 This should download a '.txt' file containing the session log.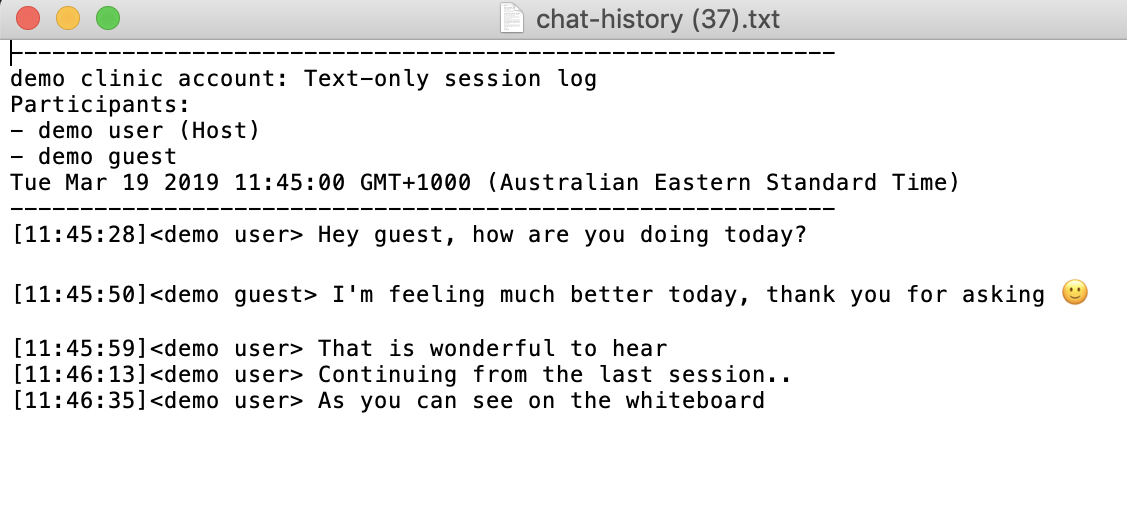 Please note that downloading the chat history implies that you have permission from all the participants in the call to retain the call history.
Scheduling text-only sessions
Text-only sessions can be setup using the Scheduled Sessions feature. Once text-only sessions are enabled for your account, they can be setup by selecting the Text-only option when scheduling a new session.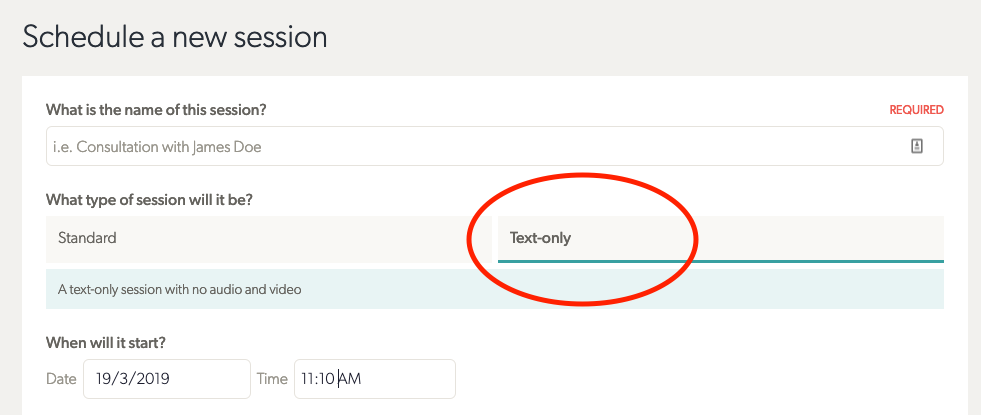 For more details on how Scheduled sessions work, please refer to this help article: https://help.coviu.com/getting-started/features/scheduled-and-paid-sessions