Add some colour to your annotations with our Highlighters App!
Last updated: Dec 2021
On This Page:
---
What is the Highlighters App?
Our Highlighters app is a simple way of adding some colour to your annotations on the Whiteboard when you are in a call with a client or patient. You can also use the Highlighters when you are sharing a document such as a PDF and wan to highlight a specific section.
---
Where do I find and Install the Highlighter App?
You can install the Highlighters App from our App Marketplace or by logging into your account and following these steps:
Log into your account as you normally would.
Click the APPS menu on the left hand side (if you can't see the Apps menu, then you are not the Administrator for your account).
Click the FIND APPS button on the right hand side which will take you to our Marketplace.

Scroll down until you see the Highlighters App and click install.
Follow the prompts to install it onto your account.
Return to your Coviu account.


Example of App Marketplace: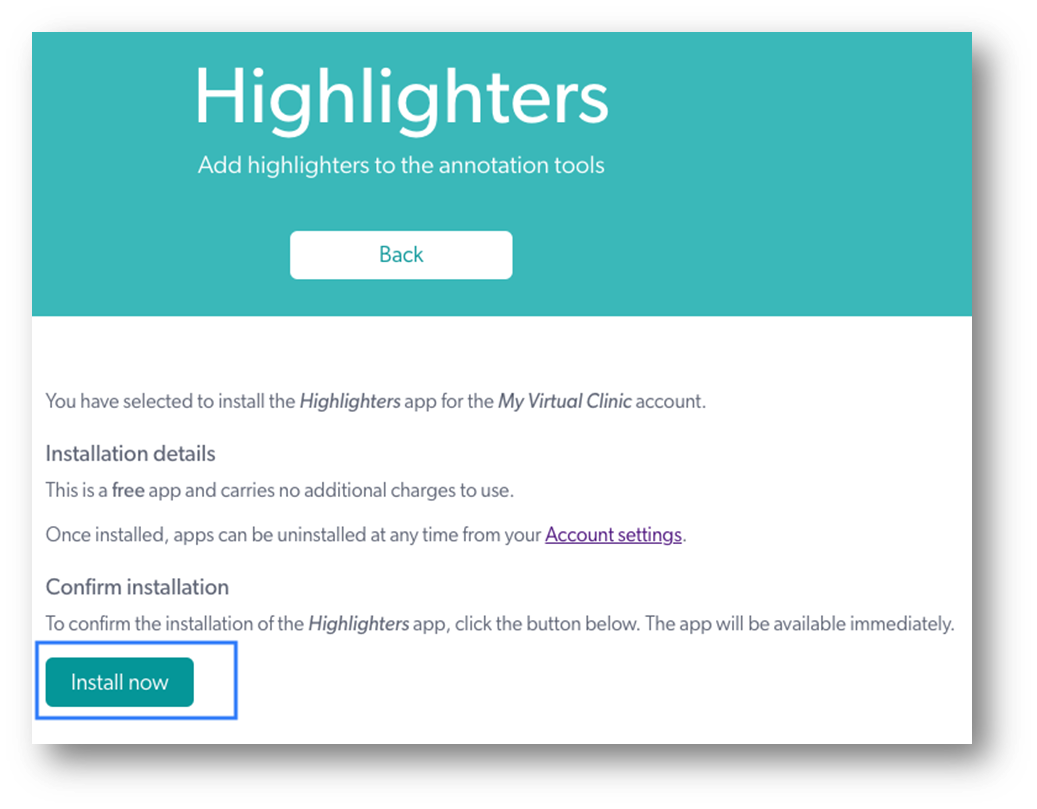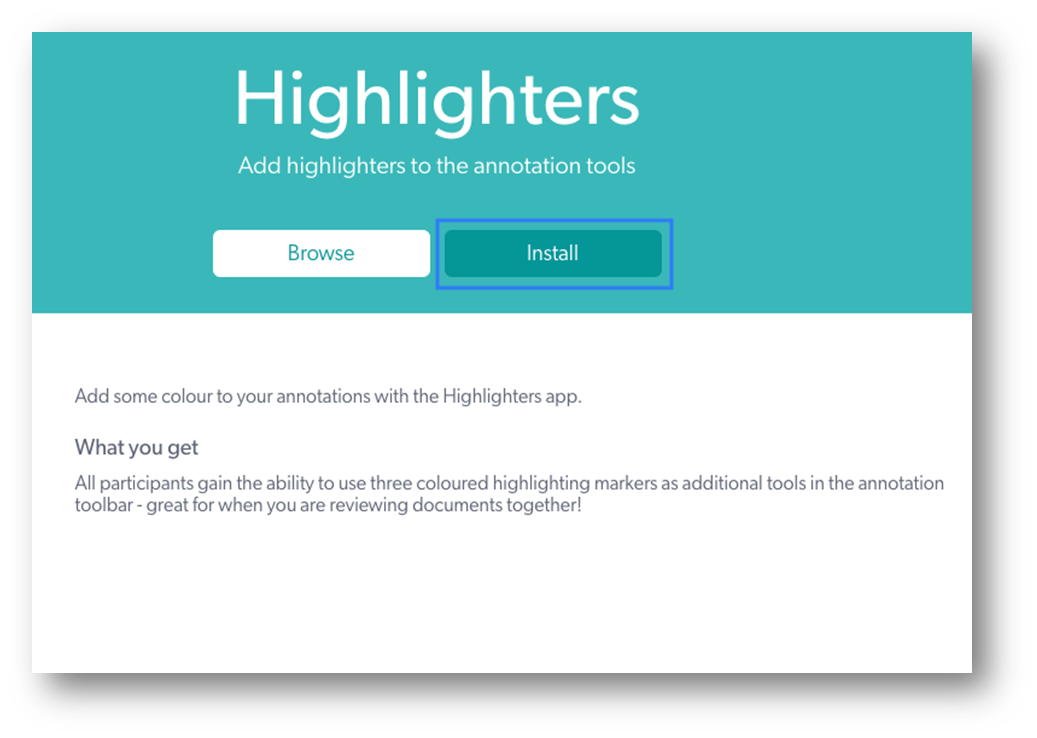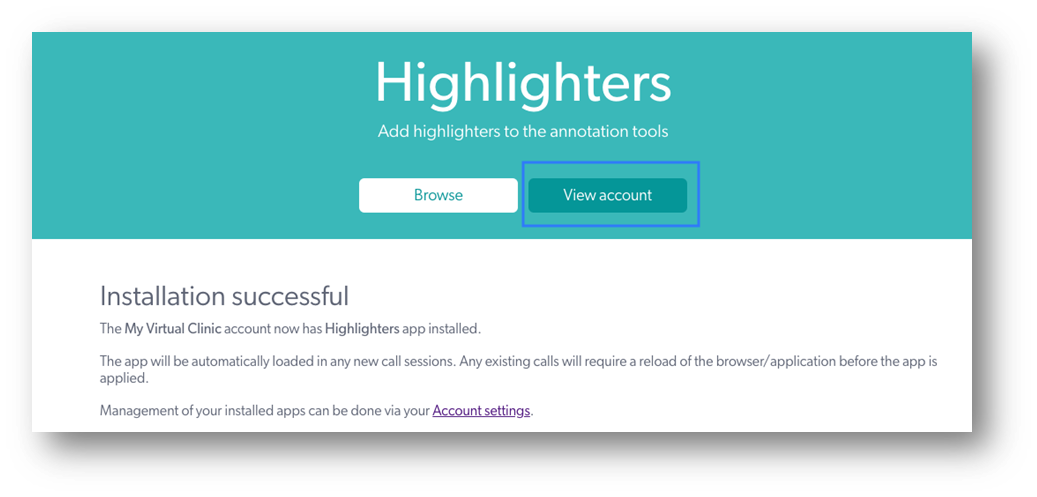 ---
What you get and how do I use it?
All participants gain the ability to use three coloured highlighting markers as additional tools in the annotation toolbar - great for when you are reviewing documents together!
To use the Highlighters in a call, follow the below steps. You don't need a client or patient in the call to test this:
Enter a call as you normally would.
Open the Whiteboard by clicking the Tools+ button.
Click the Add a Whiteboard button.
Click the Highlighters button on the Annotation toolbar as shown in the screen capture below.
Choose your colour and size from the menu option in the bottom right corner of the Whiteboard and scribble away!
---
How do I uninstall the App?
Log in to your Coviu account as you normally would.
Click APPS in the left hand menu.
Scroll down to find the the Highlighter App.
Click the Details button on the right hand side.
Click the Uninstall button. Click Uninstall again to confirm.
---
More Support Options
You have completed another Coviu help article. You now know how to install and use the Highlighter App.
If this is not what you were looking for, explore our knowledge base and search for another article from here.
If you still require any assistance, please do not hesitate to get in touch with our friendly Customer Success team using any of the contact methods available here.

Author: KB