Making patient appointments with credit card charges in Coviu
Coviu's Marketplace (see https://coviu.com/addons) has two add-ons that together make it possible for clinics to manage simple appointment bookings within Coviu and to associate payments with the appointment bookings.
The add-ons you will need to activate are the following two:
Scheduled Sessions
Client Payments

Activate them from the add-ons marketplace after logging into Coviu as an account administrator.

Scheduled Sessions
Once Scheduled Sessions are activated, you will see a new element in the left Coviu menu bar: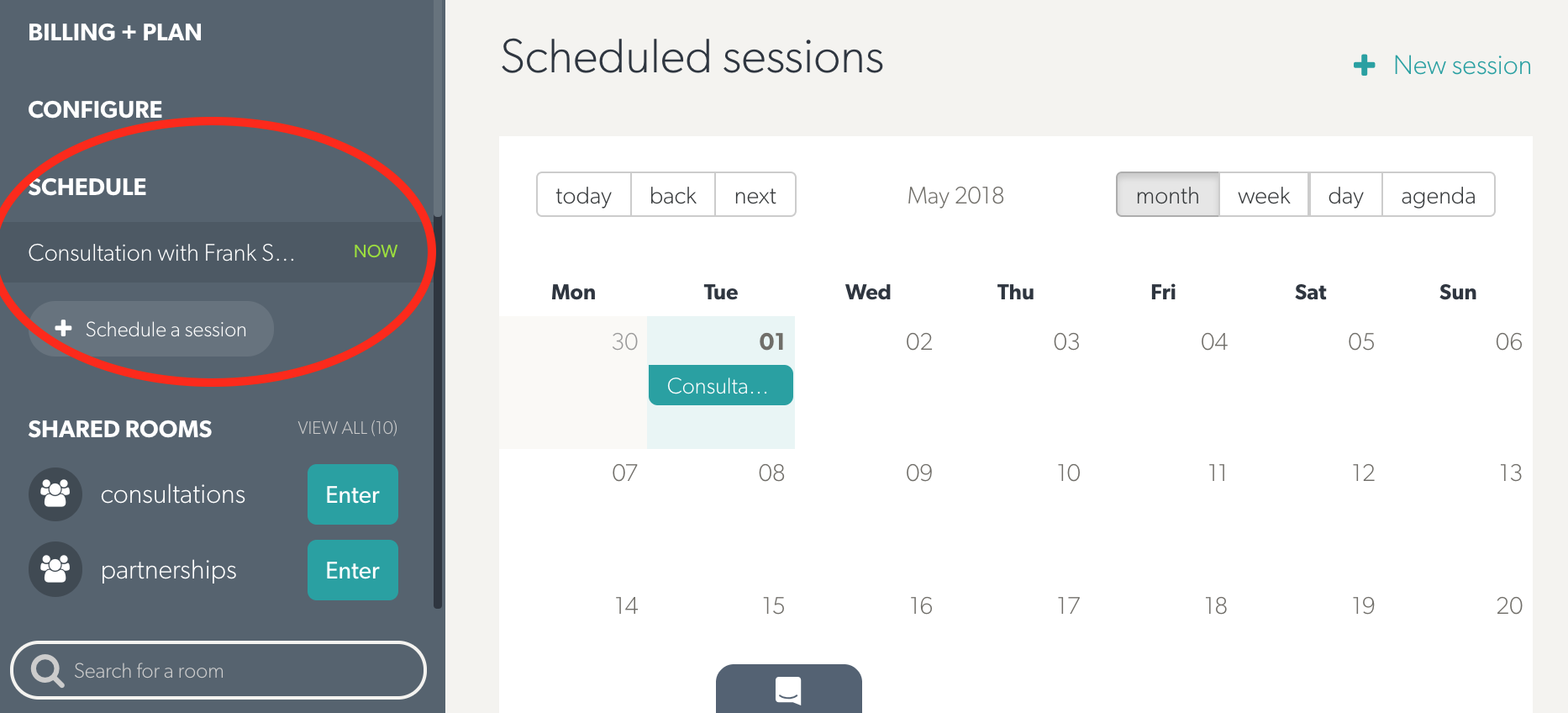 Clicking on "Schedule" allows you to see the current month of scheduled sessions and filter for the week or day, or see an agenda list. You can also navigate to previous or next months.
Clicking on "+ Schedule a session" allows you to create a new session: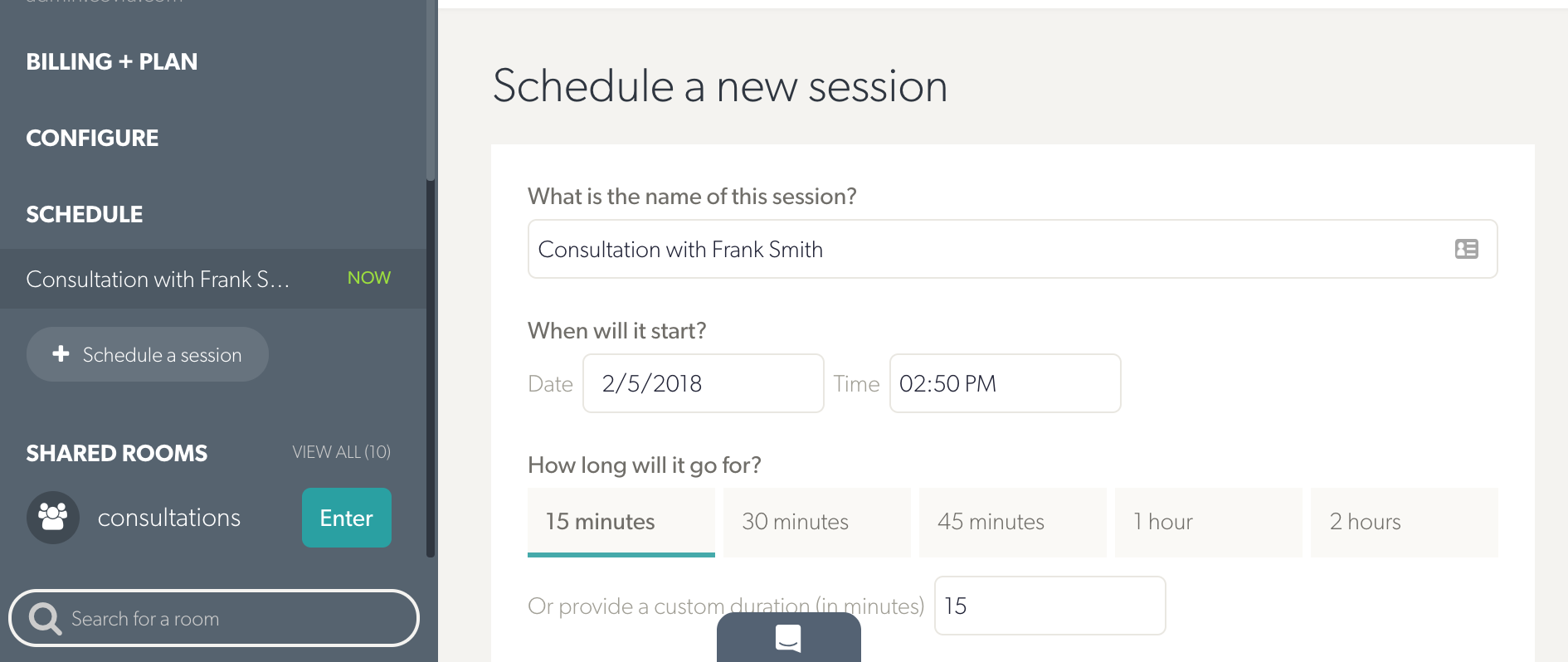 As you move through the menu, you need to select one of the users as a "host" of the session and add a patient by name as the "guest" of a session: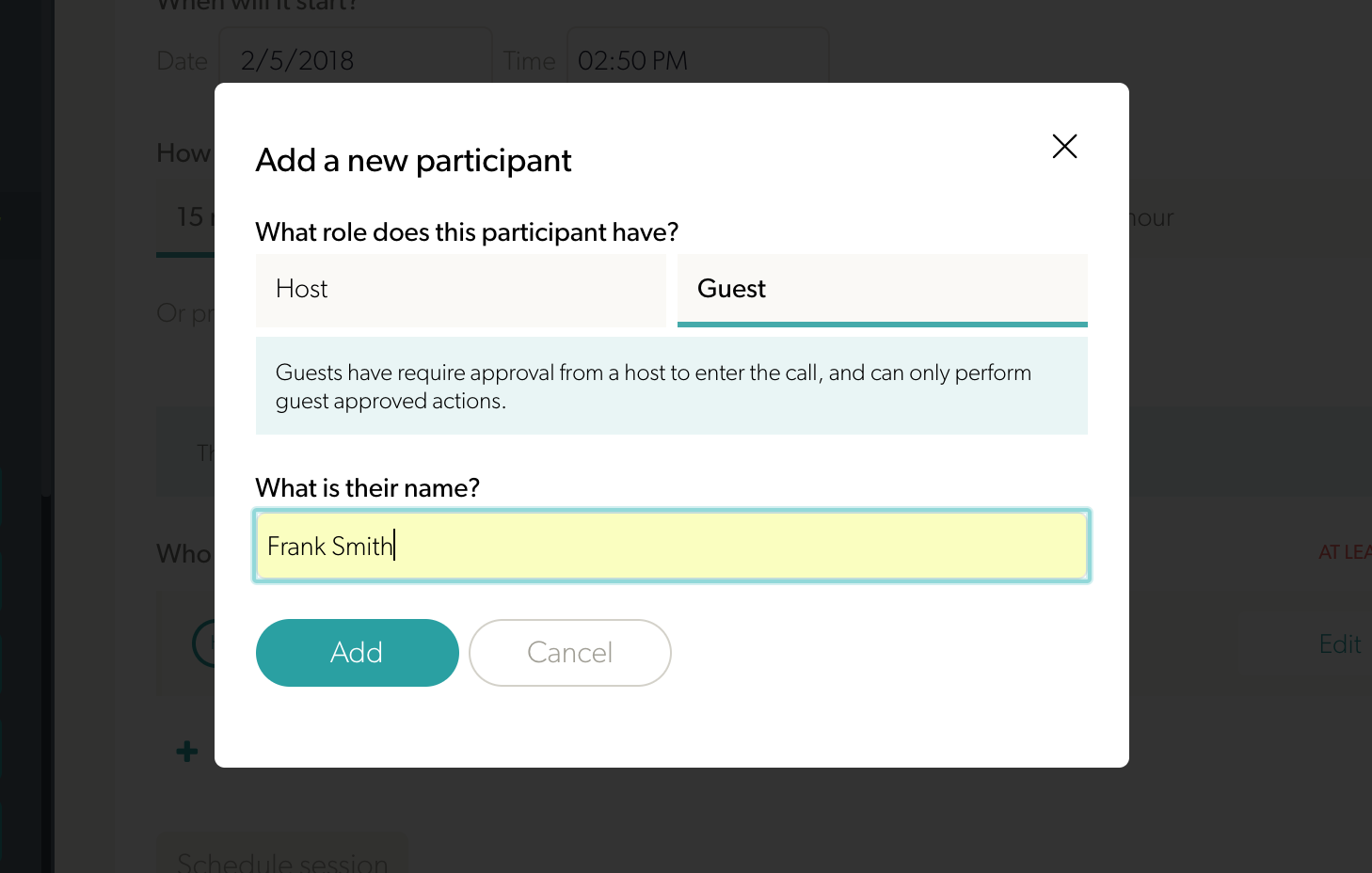 Once scheduled, you can retrieve the session links for the consultation both for the host and the guest via the "Connect" and "View link" buttons: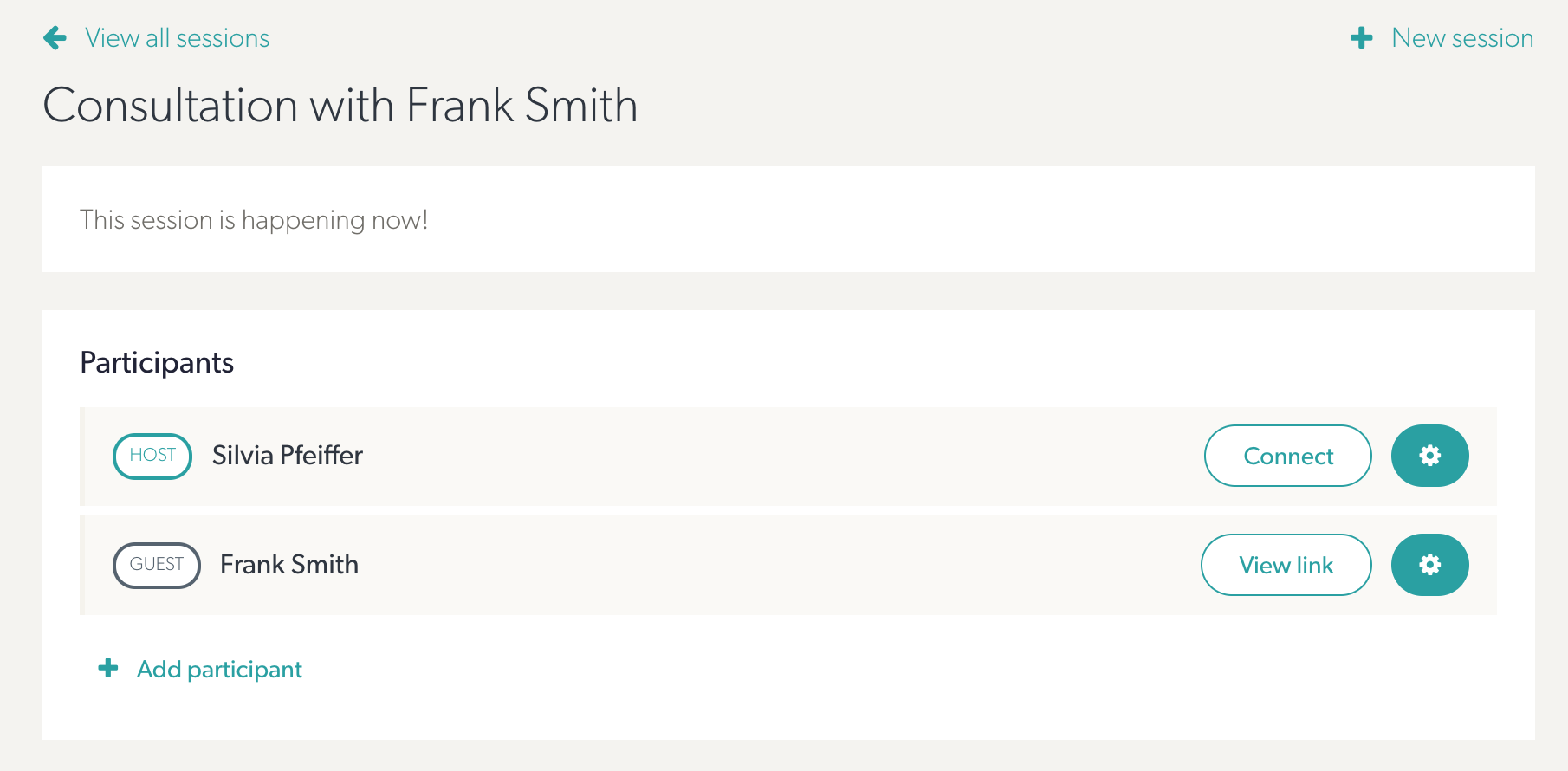 If you are using a Practice Management Software, we recommend simply copying the Host URL into a replicated booking in the Practice Management Software so the clinician can click into the appointment booking from right there. Alternatively, they can enter from Coviu also.
The patient link can be added to reminder emails for the patient appointment.
Client Payments
Once Client Payments are activated, you need to configure the payment gateway through which you want to be paid. We currently only support Stripe: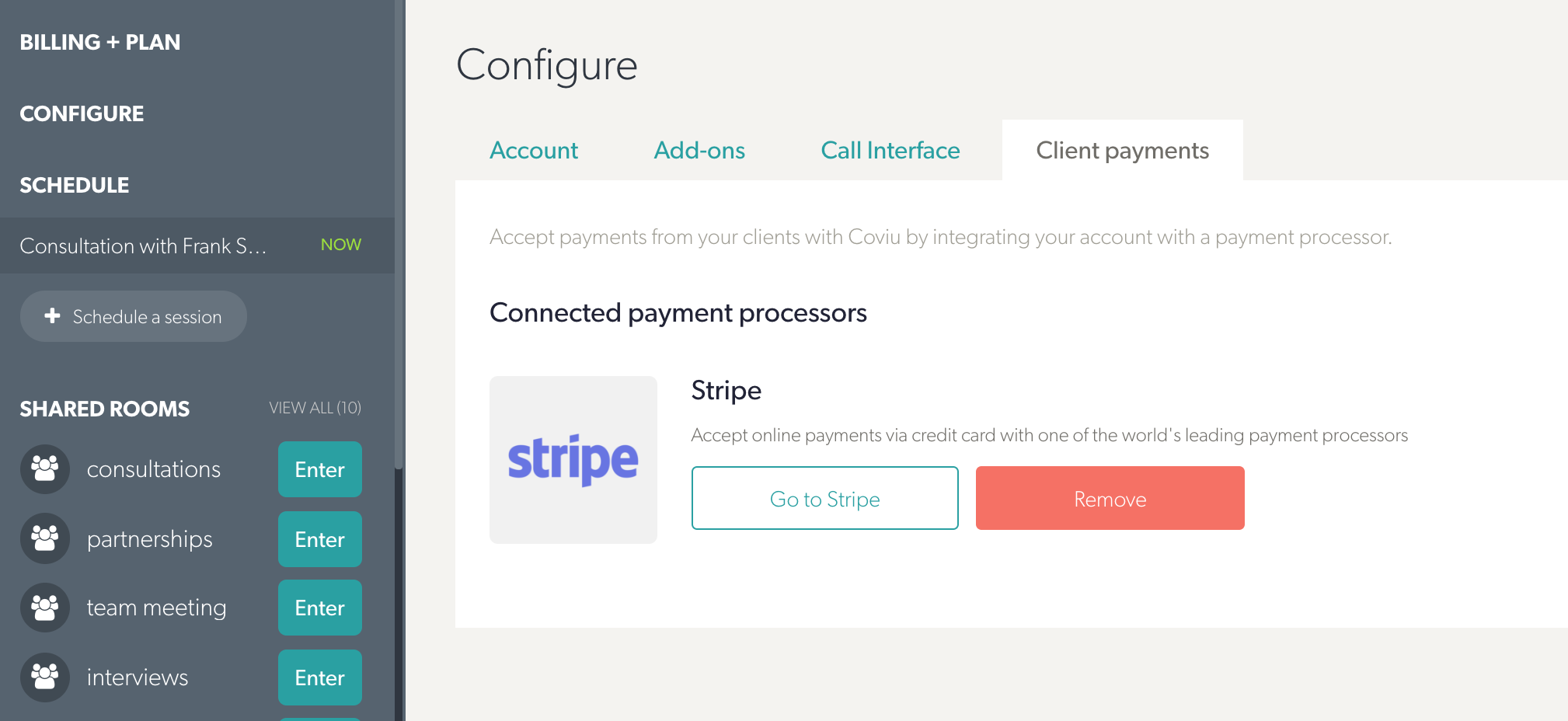 After the payment gateway has been linked, you can add a payment to a scheduled session: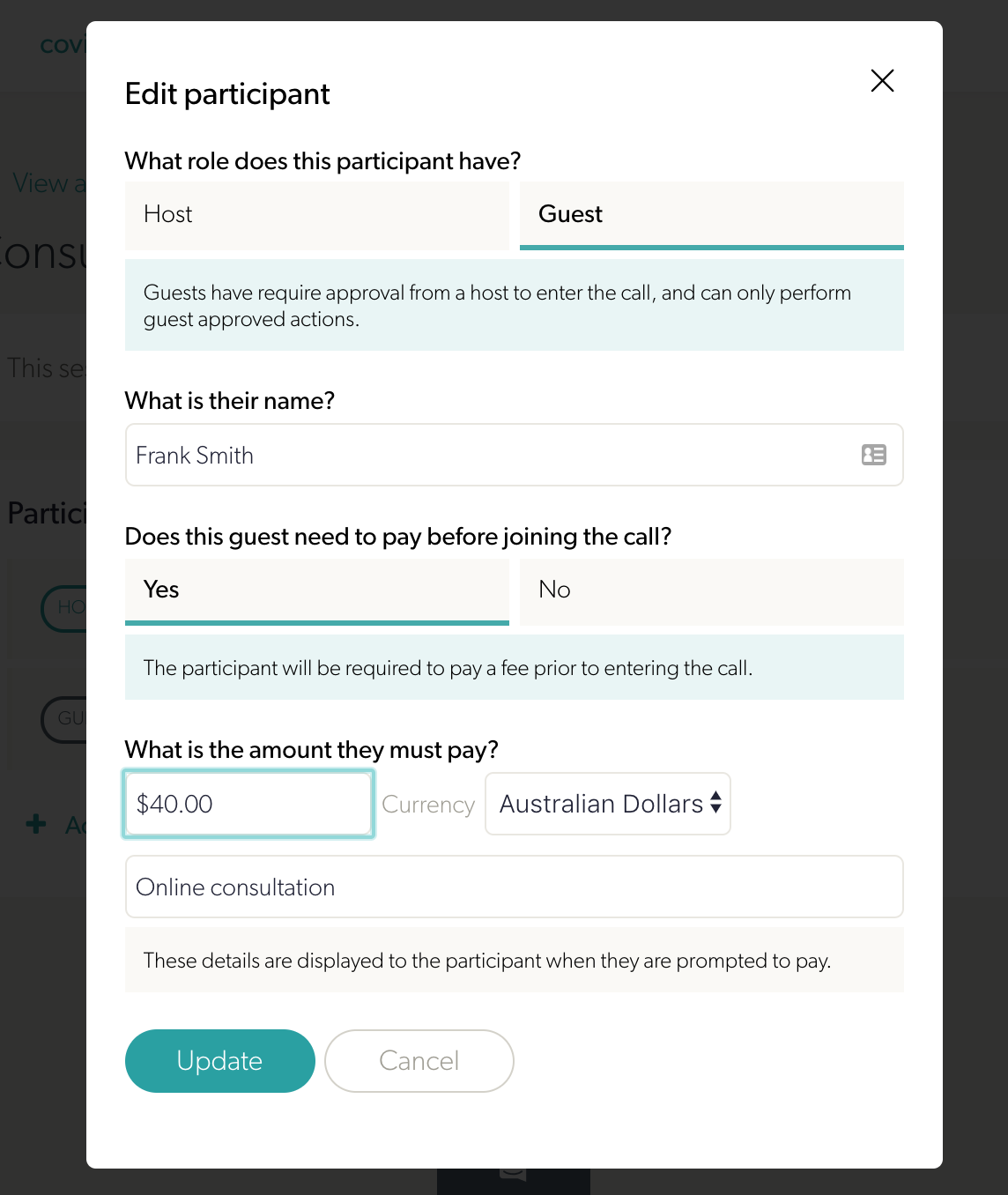 Once configured in this way, a patient can only enter the scheduled video consultation session if they have paid the required amount. The patient URL can be accessed even before the consultation to make the payment, so sending that URL in reminders is very useful to get the payments.
You can always retrieve an invoice for the patient out of your Stripe account if necessary.
Here's a video that shows how this all fits together: