Step by step instructions for adding a post call form/link in Clinic and Enterprise plans
Coviu's Clinic and Enterprise plans all come with Post Call Links add-on, which allows Coviu users to add a link or a form at the end of a telehealth session. This could be used to collect patient feedback after a session, or redirect patients to a new page to schedule the next appointment with a clinician.
If you would like to add a form at the end of a call, you need to create it beforehand by following the steps outlined below. A form can be created in many different ways; for example, it could be a custom coded form on your website or you can use tools such as JotForm, Survey Monkey, Qualtrics, Formstack or other paid or free third party resources to create a form of your choice. When done, keep the URL of the form handy as you go on through the following steps.
Sign in to Coviu and navigate to "CONFIGURE"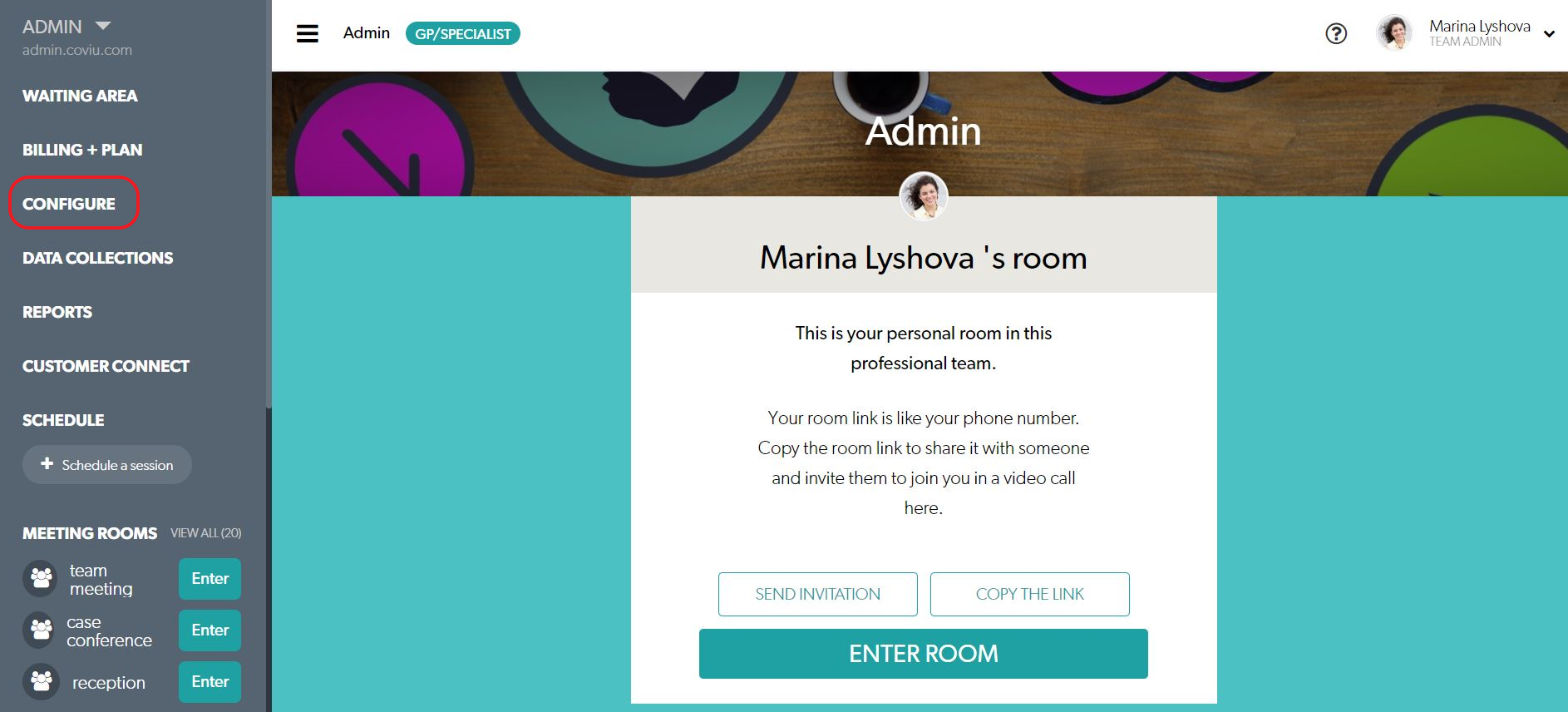 In the Configure menu, click on "Add-ons"

Scroll down until you see Post Call Links add-on and click on "Configure"

You will see a Configure Post Call Links pop-up. Fill in all the requested fields as required and click on "Add form".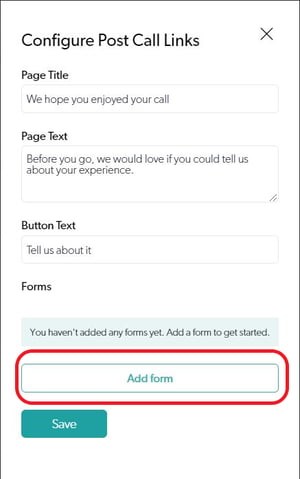 In "Call type" select where you would like to display the Post Call Link/Form
You can choose from the following options: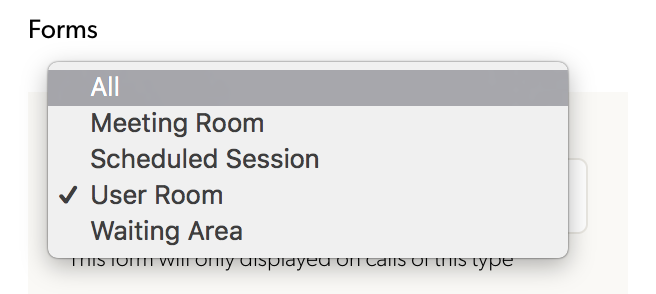 For example, if you select Scheduled Sessions, your patients and/or clinicians would only see the link or form at the end of a call only when the session is conducted through Scheduled Sessions. They will not see it when the call goes through the Waiting Area or through a private User Room.
You can select "All" to display a link/form at the end of all Coviu calls, or set up multiple forms/links for each call type.
Next, you are prompted to select a "User Role". Here you need to select the roles of the people who you would like to show the from to. Selecting Everyone means that all clinicians and patients will see the form/link. For clarification of the different user roles, refer to this article.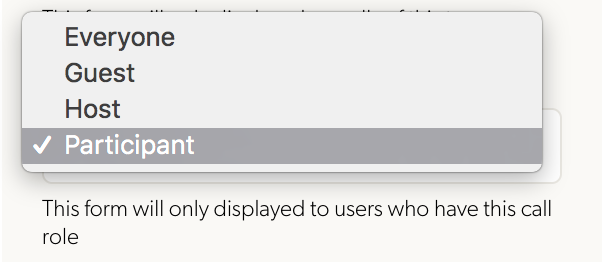 Then, you will be prompted to enter the form or link URL. Here, you need to paste the URL of the form that you created earlier. Similarly, paste the URL of a page where you would like to redirect the viewers.
Finally, you will be prompted to select the "Behaviour" of the end-of-call form/link.

When you select "Embed in call flow" your form will be embedded into a page at the end of a call, see example below: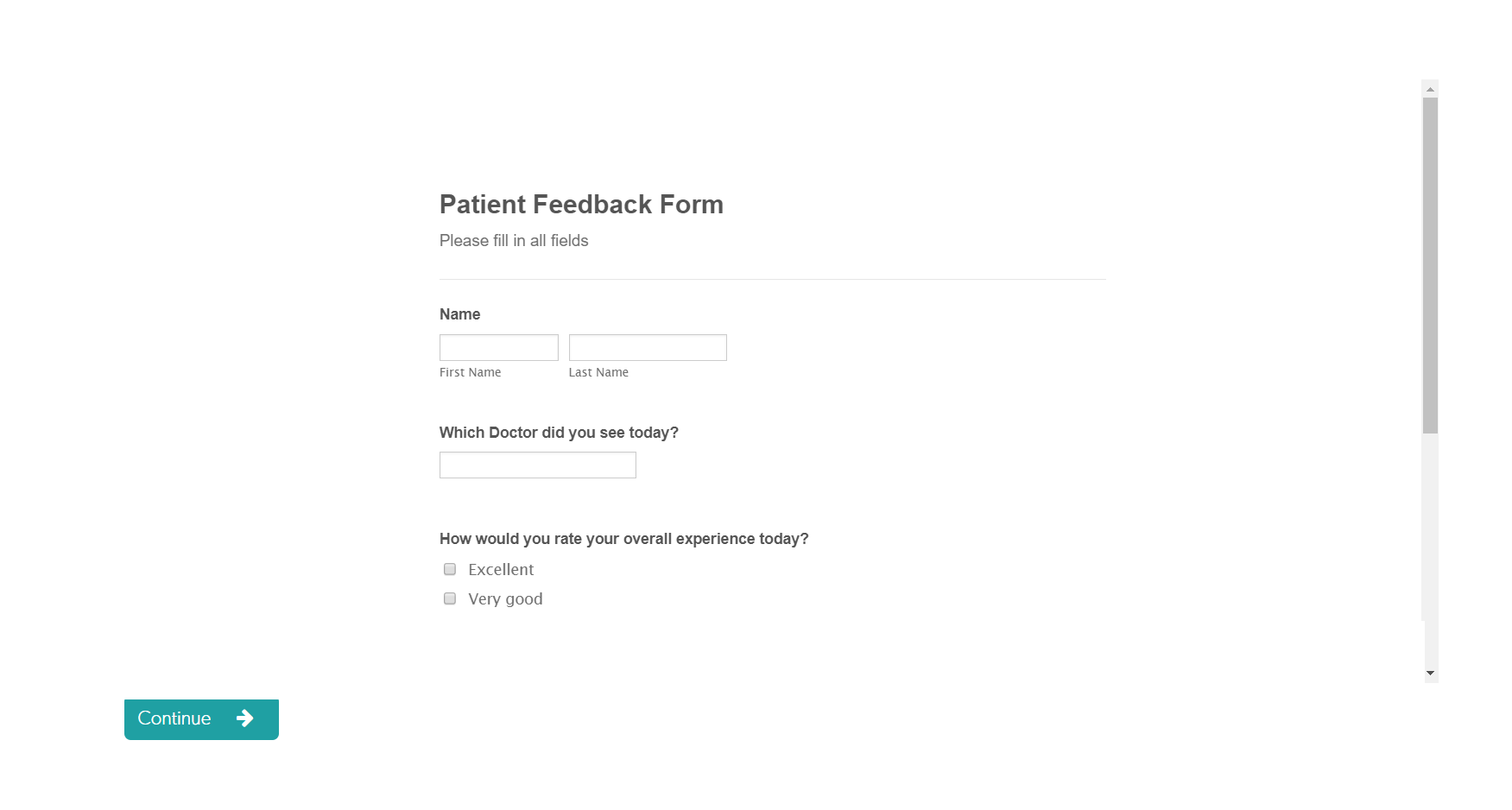 "Launching form using button" will display a button at the end of a call, see example below: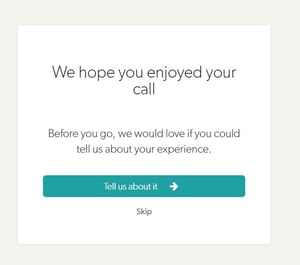 Selecting "Redirect to URL" will automatically redirect viewers away from Coviu interface to the specified page.
When finished, click Save.