Mechanisms Virtual Clinic administrators can use to invite a patient to their virtual front door
As you set up your Virtual Clinic in Coviu, you may consider how a patient should enter that clinic.
There are several ways to approach this.
1. Add the Virtual front door to your Website
The link to your Virtual front door can be found on the "Waiting Area" section under the Clinic Settings on the right: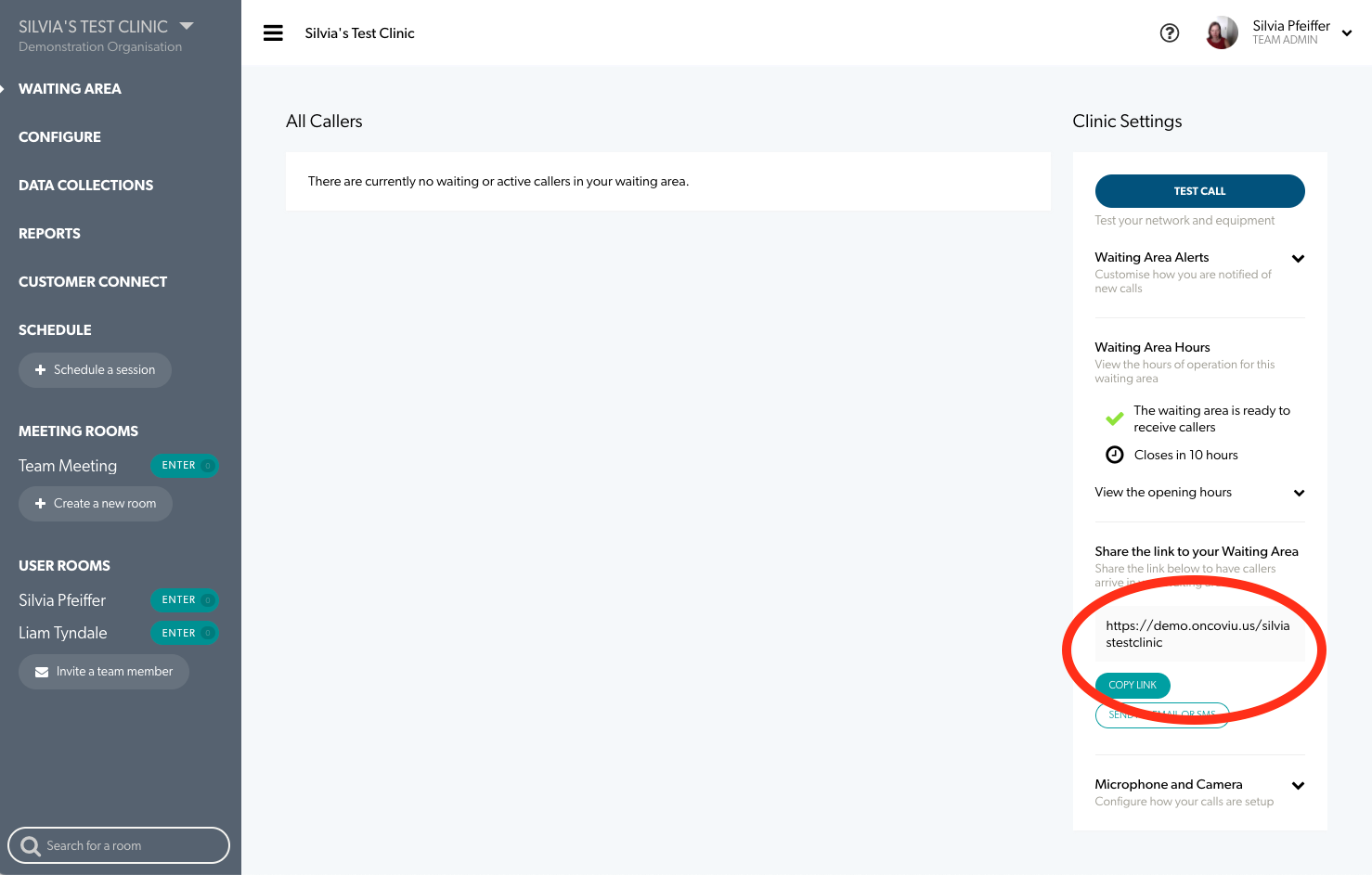 To add the link to your Website, simply click "Copy Link" and then add the link behind a button on your Website, e.g. behind a button label that says "Enter our Walk-In Clinic":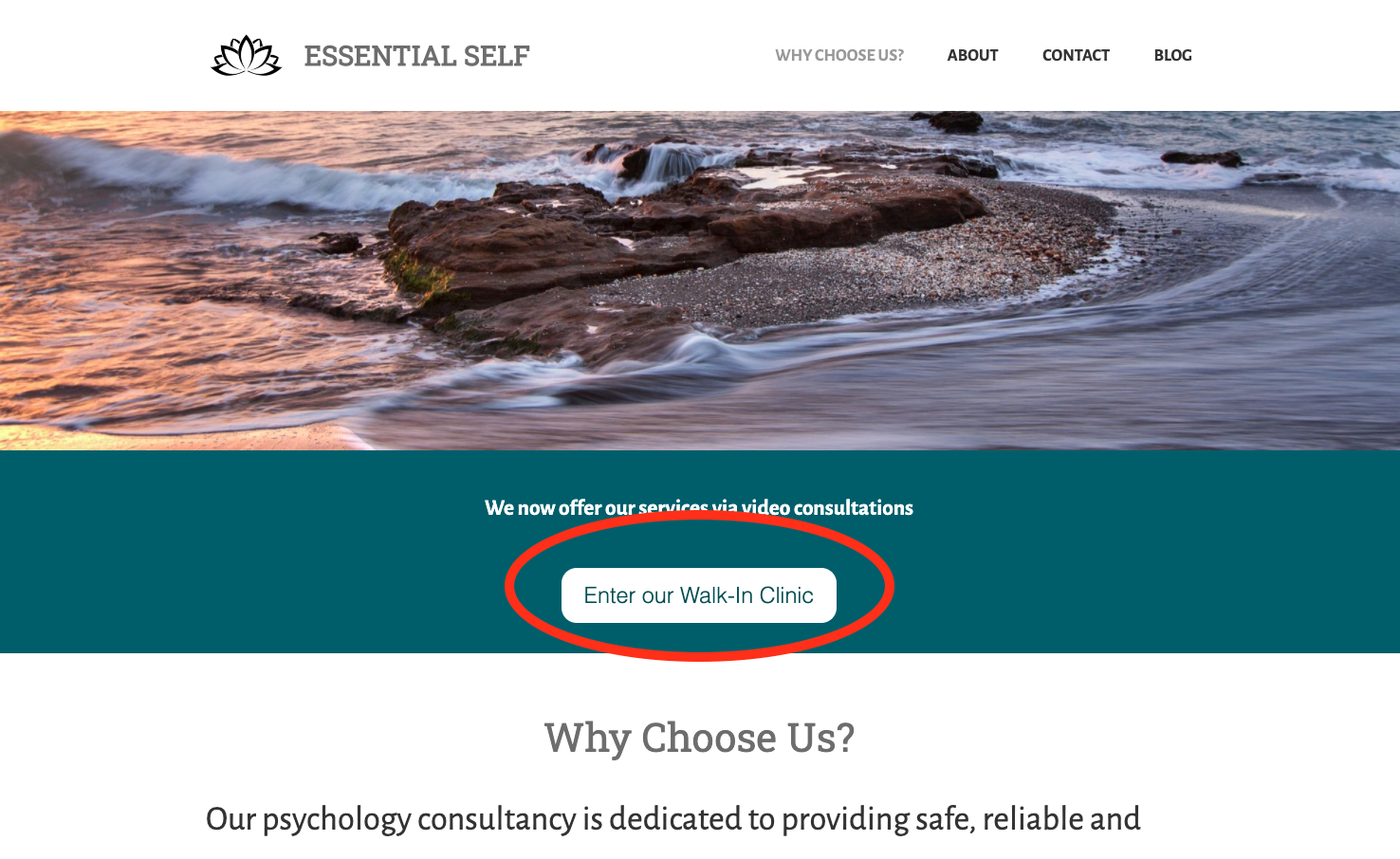 In this way, you can allow any patient to simply click on the link to enter your clinic and turn up in the Waiting Area, ready to be triaged.
2. Inviting a patient directly to the Virtual front door
If your clinic users are intending to send an individual patient a link to the Virtual front door, they can use the email or SMS route: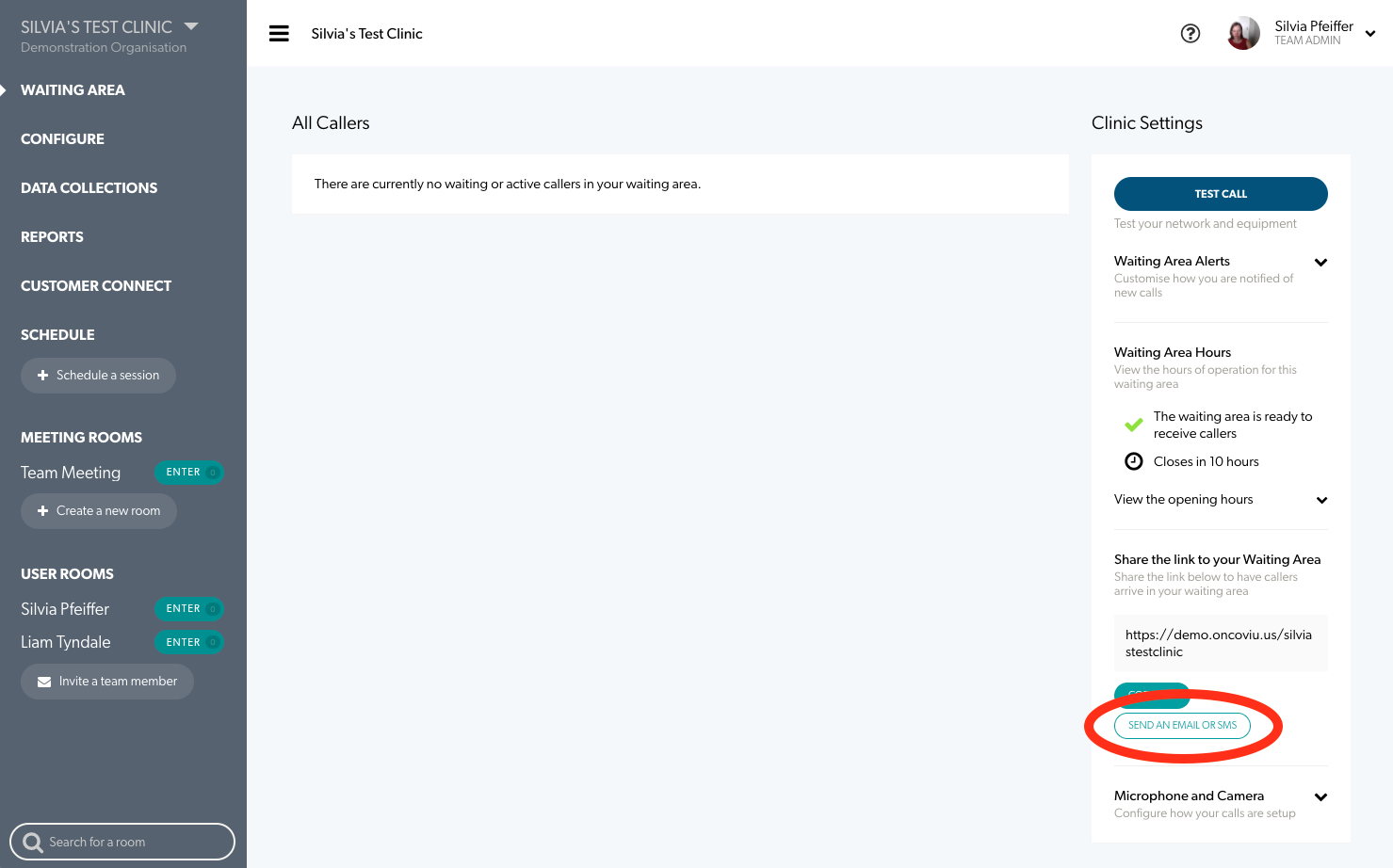 After clicking on this clinic settings button, the user can simply enter the patient's email address to send them an invite: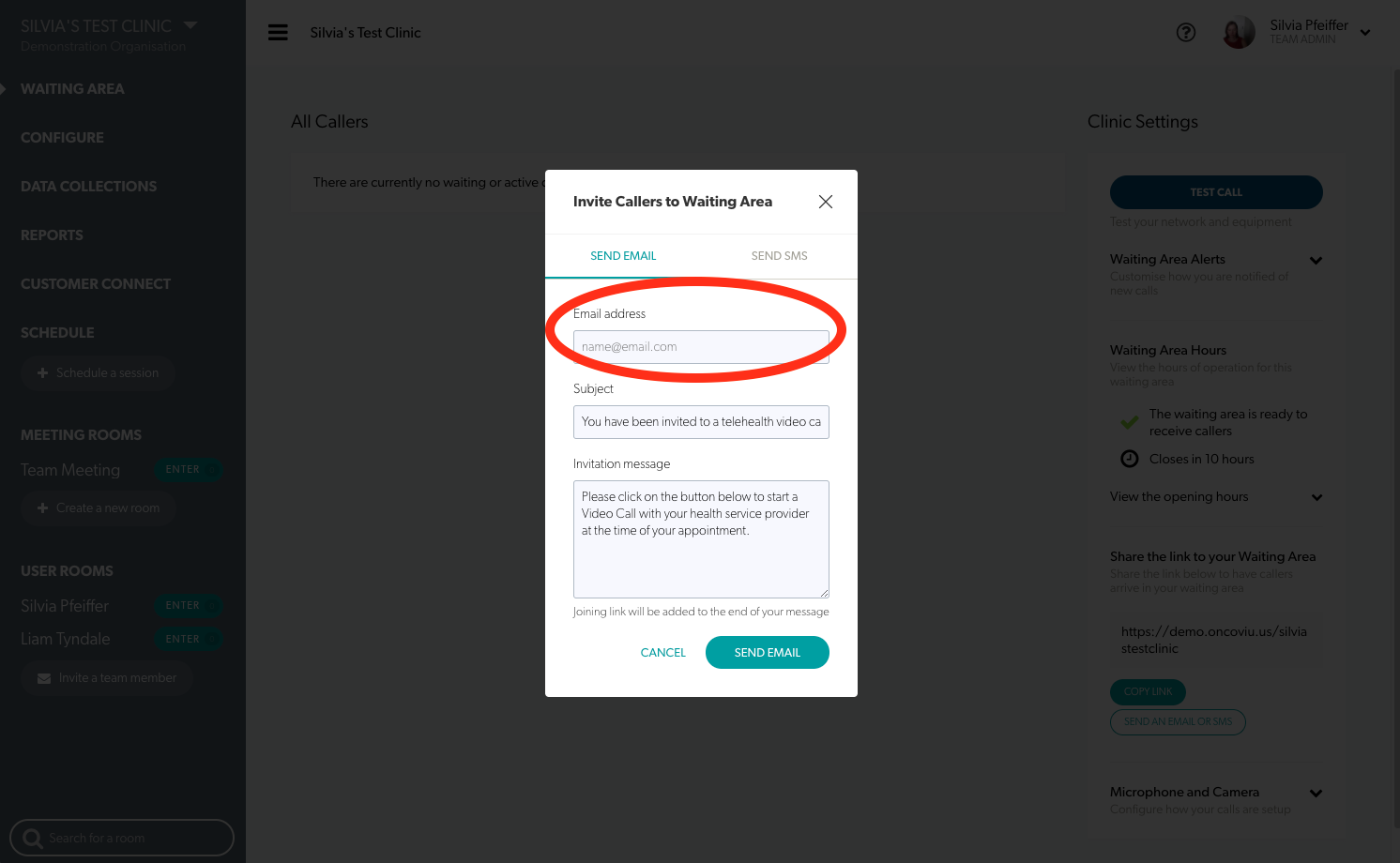 Or if you need to send them an SMS to invite them, click on the "Send SMS" tab, fill in the details and send them an SMS: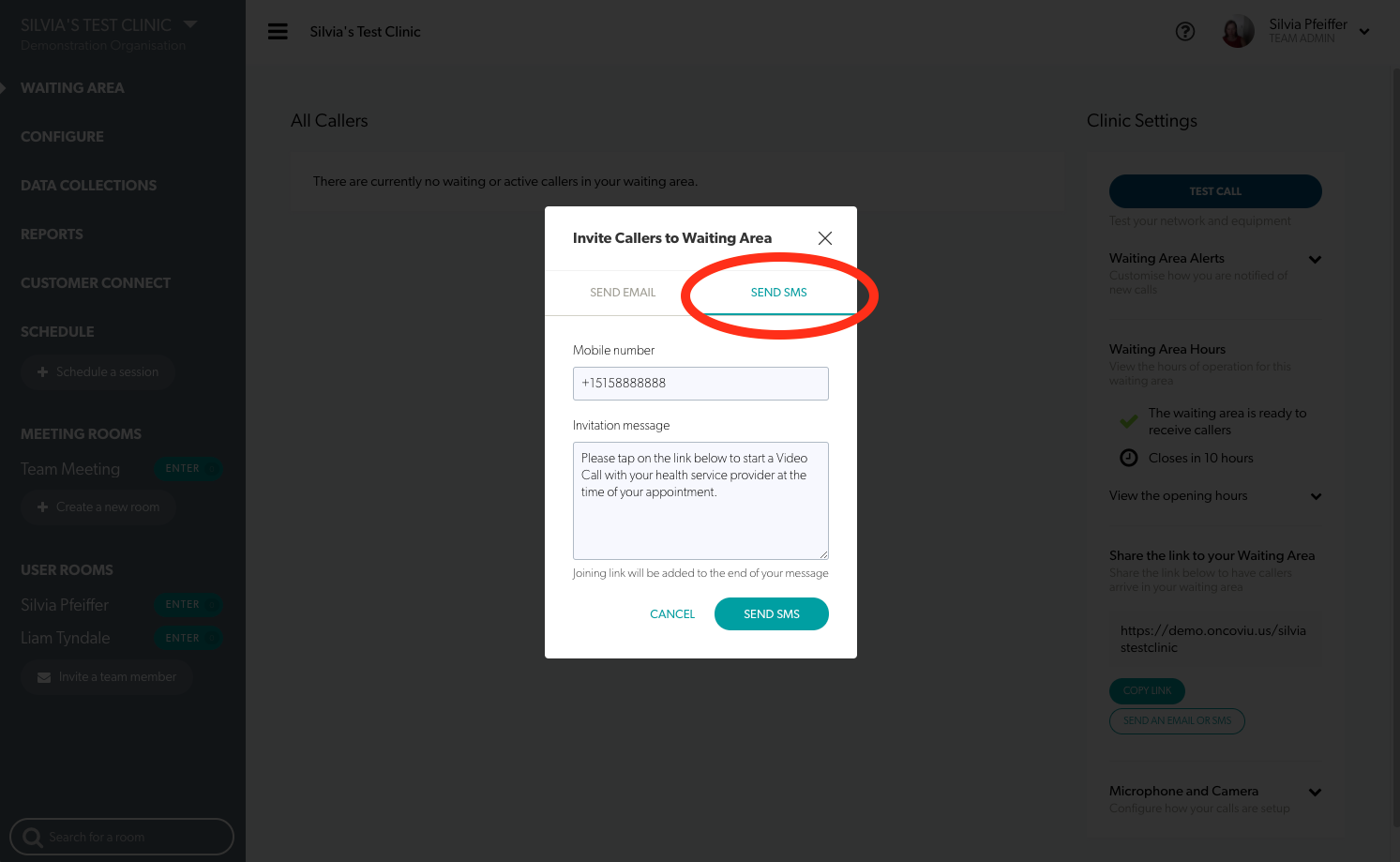 Let us know if you have trouble configuring your clinic and we'd be happy to help.
Contact us at support@coviu.com.