This article describes the difference between our premier feature, the virtual Waiting Area, and the Waiting Room.
Last Updated: Oct 2021
Note:
The Waiting Area is available on our Clinic plan and Enterprise plans.
The Starter plan and Professional plan do not include the Waiting Area feature.
A Waiting Room is a feature of all plans and room types e.g. your User Room or a Meeting Room.
Read on for more information.
On this page:
---
The Waiting Area
The Waiting Area is a feature of our Clinic plan and is a great way for your organisation to greet incoming clients or patients. This feature and the Clinic plan in general, is usually used by medium to large organisations with a high flow rate of clients or patients.
The Waiting Area can be used by a reception staff member as greeting place and identification check or, as a triage space.
Once your client or patient has been greeted, they can then be left in the Waiting Area (as they would in a brick and mortar practice) until the clinician is ready to see them.
The Waiting Area could also be used after a consultation for a receptionist or admin person to take a payment off the client or patient.
This screen capture shows the Waiting Area with two patients waiting to be seen: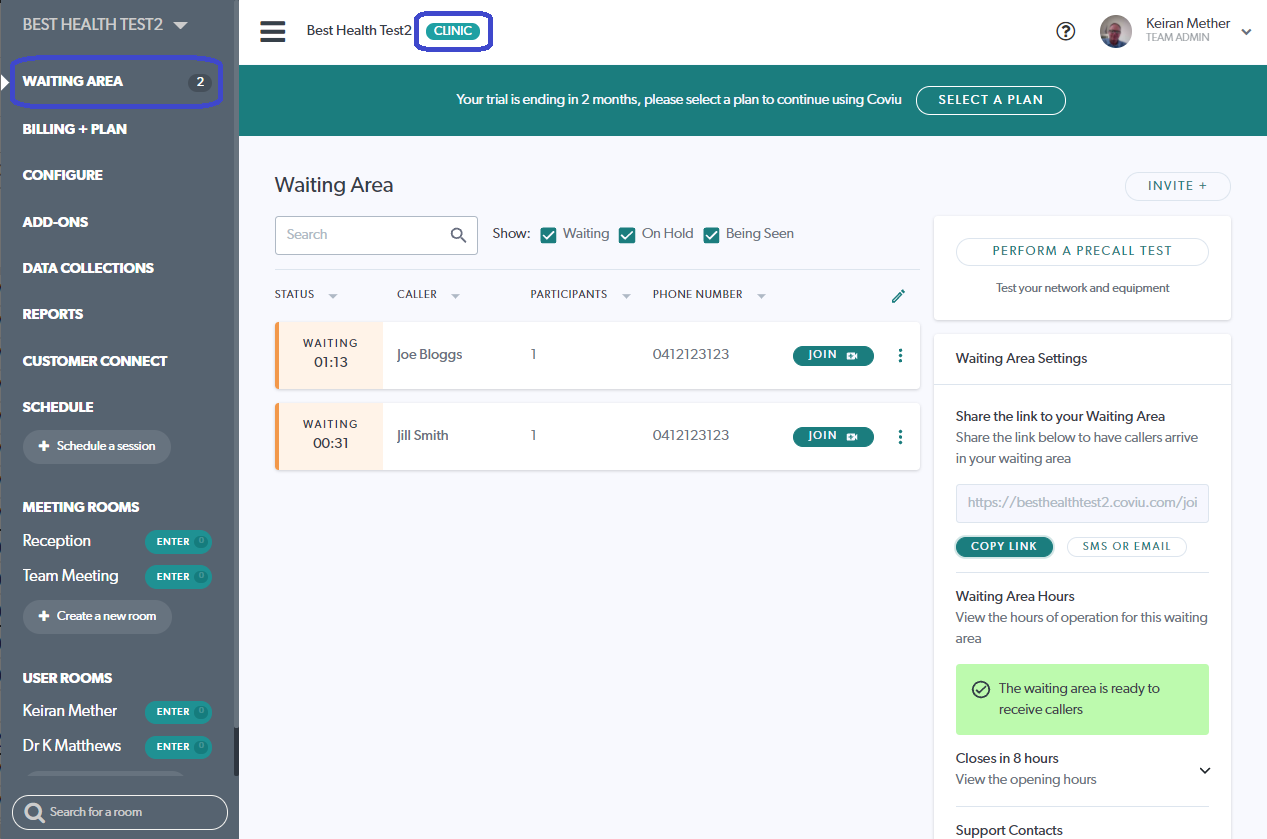 ---
The Waiting Room
The Waiting Room is a simple stop-off for your client or patient as they are waiting to join you in a call. Once they have clicked the link to join you in a call and accepted the consent form, they wait in a virtual lounge (your Waiting Room) listening to our great range of on-hold music until you are ready to admit them into the consultation.
Your client or patient could be in Waiting Room whether they are joining you in a call in any of our workflow options:
The Waiting Area
Scheduled Sessions
A Meeting Room
Your User Room
The numeral 1 in the orange circle indicates that one person is in the Waiting Room of this Team Meeting Room.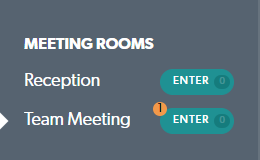 ---
Plan Features
In our Pricing Plans, the Waiting Area feature is referred to as the Central Waiting Area.
Patient Waiting Music is offered in all Waiting Rooms.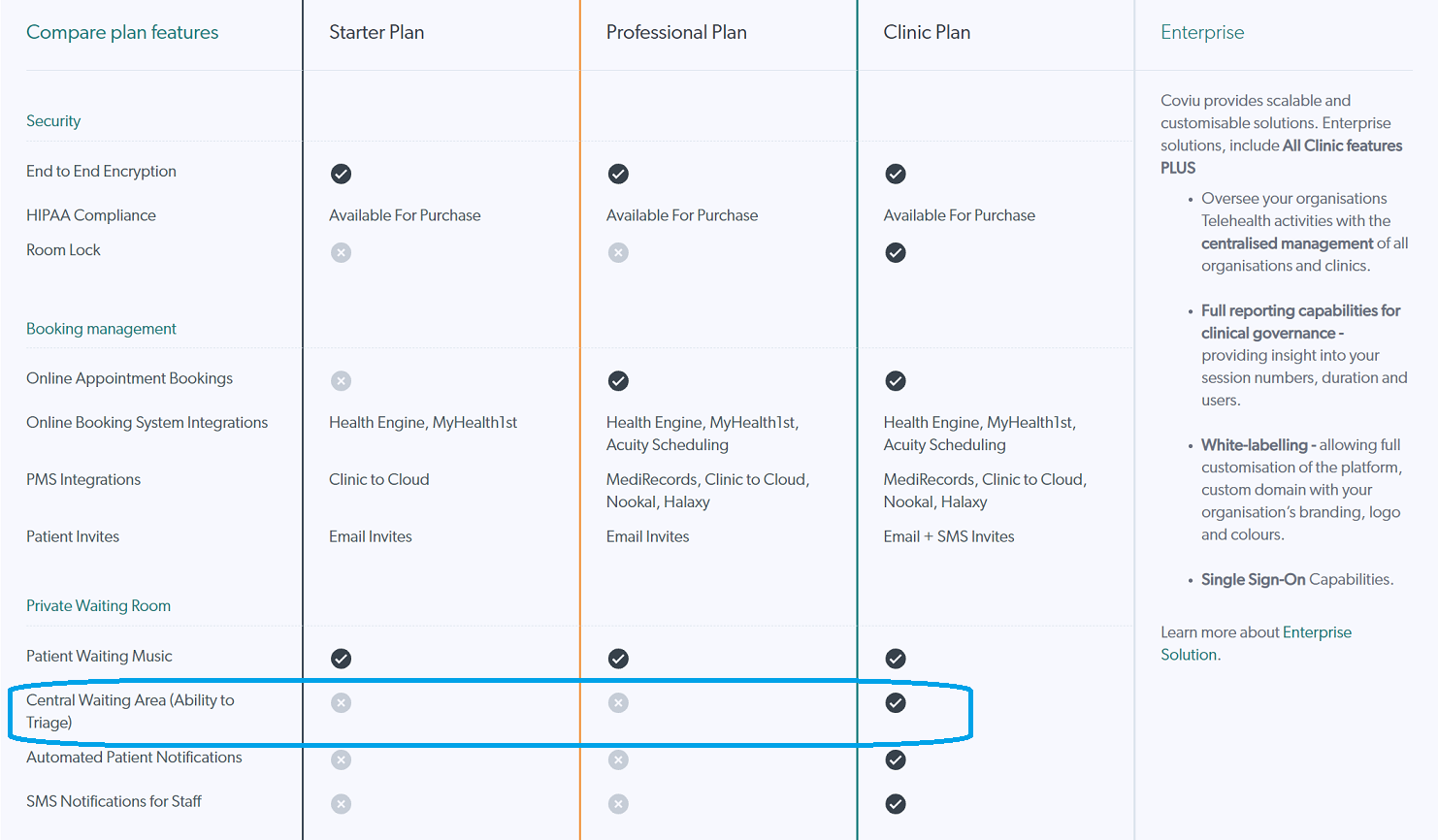 ---
What if I am in the 2 Week Trial Period?
During your two week trial period, you will have access to all the features of Coviu as though you are using our Clinic plan.
It is important to note if you choose the Starter plan or the Professional plan at the end of the trial period, not all features will be available to you, including the Waiting Area.
Click here to learn how to select a plan.
---
Have more questions?
You have completed another Coviu help article. You now know the different between the Waiting Area and a Waiting Room.
If this is not what you were looking for, explore our knowledge base and search for another article from here.
If you still require any assistance, please do not hesitate to get in touch with our friendly Customer Success team using any of the contact methods available here.