Local Call Recording How to record a call Liora Steigrad
On Coviu, you have the option to record a call (the audio of it). To do this, all parties involved will first have to consent to it.
To request to start a recording, click the 'Rec' button in the top right of the call.

Once clicked, this will come up on the Patient's page -
It'll show up as '______ has requested to record'. They can either accept or deny.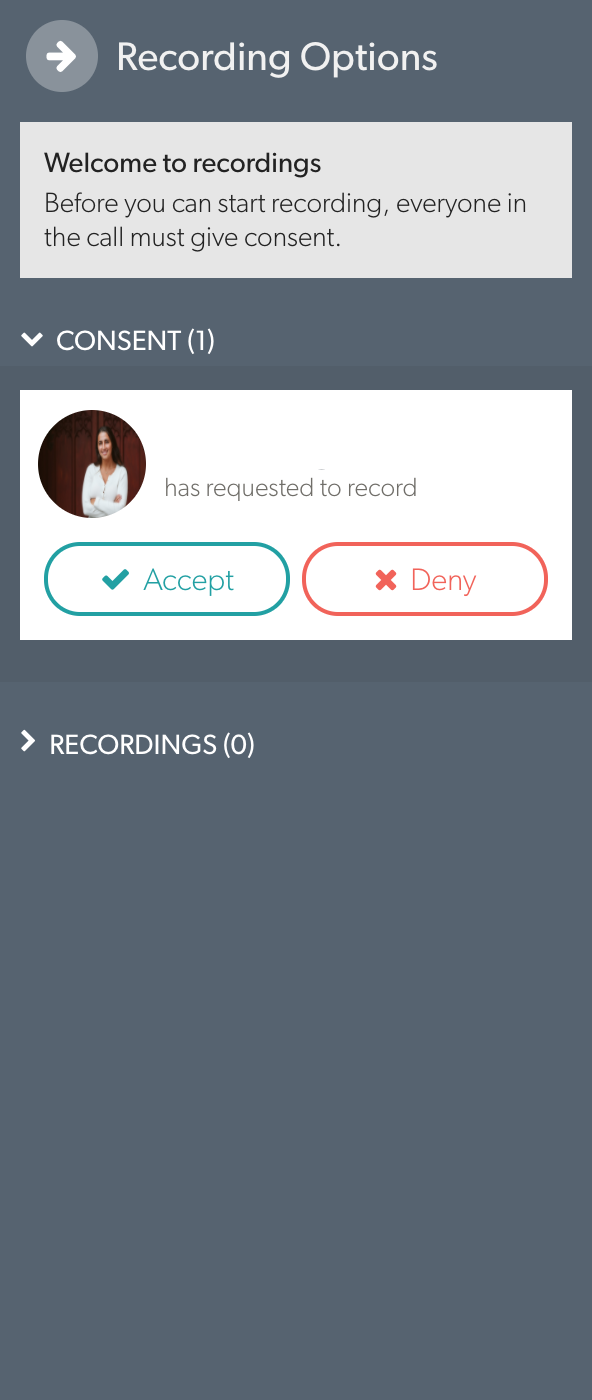 Once the other party has consented, it'll show up like this: '_______ has consented'.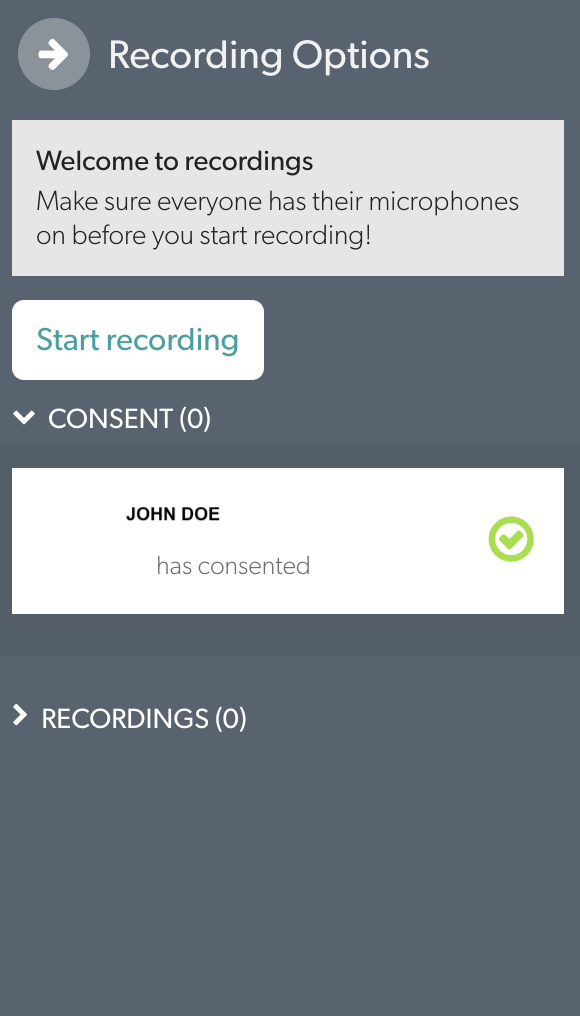 Once the other party has consented, you will be notified, and then you can select 'Start recording'.
Then, once you're finished with the call, or would like to end the recording, click 'stop recording'.

To download the recording out of your call - to store for future access, in your patient files - you'll need to click on the download button. In the picture below it is the button closest to the text 'call_recording...'. Then, save the file wherever you'd like.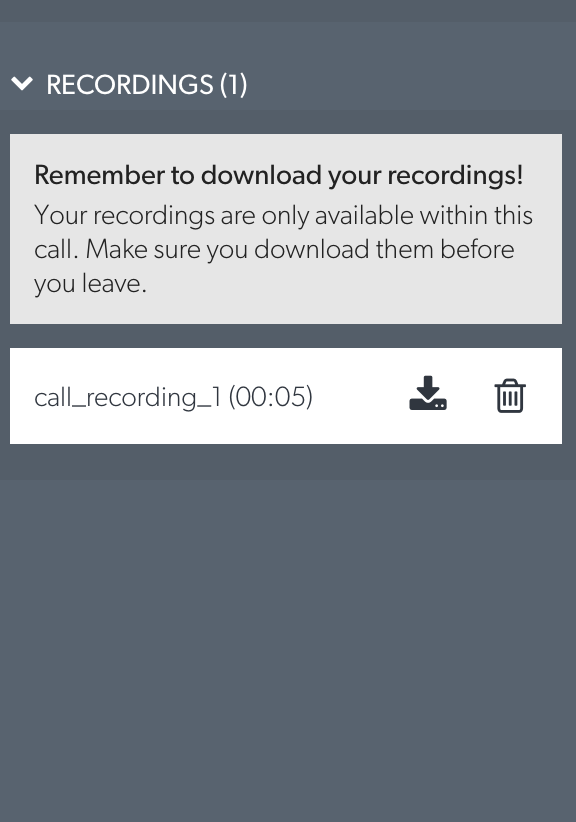 Did this answer your question?